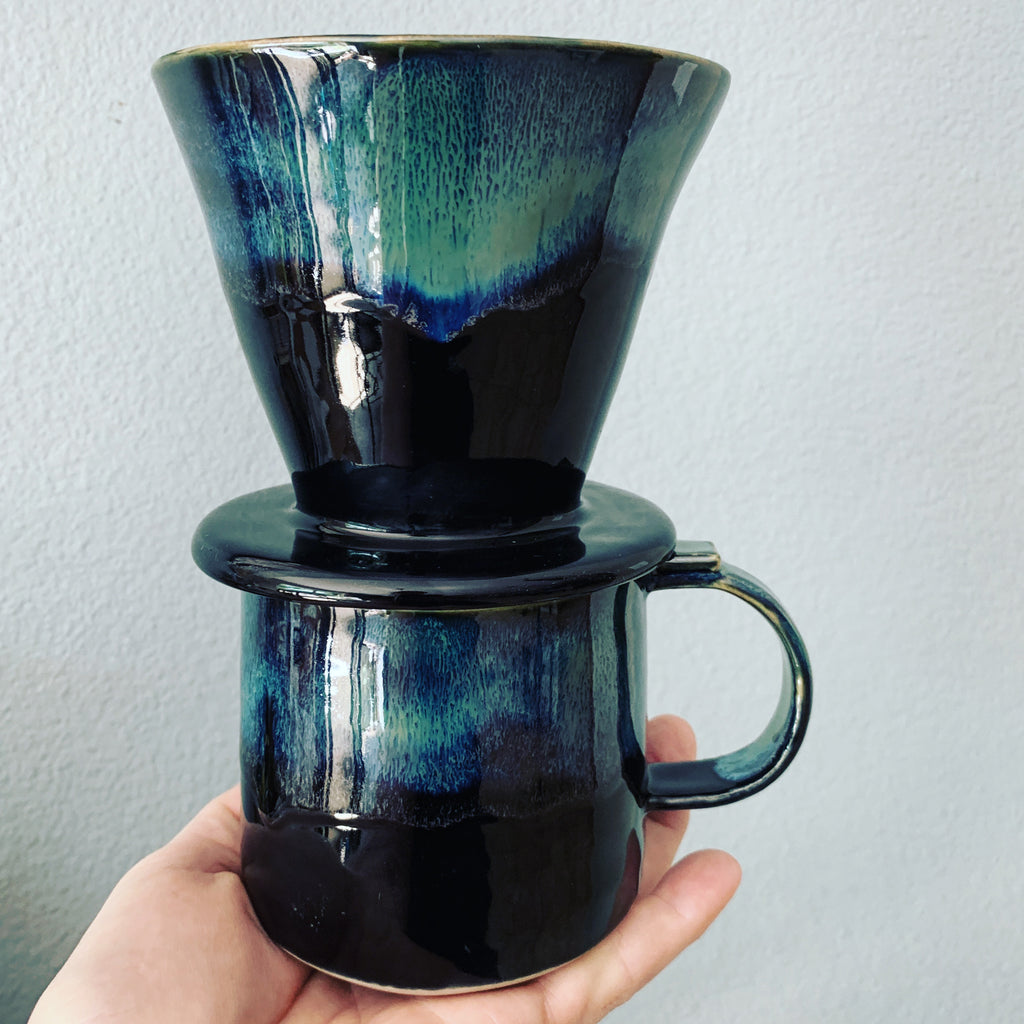 $88.00
$0.00
Standard pourover set
Pourover top may be purchased by itself or as a set. The set is a generous 12 oz mug plus pourover top.
Top is fit to a size 2 Melita filter and can be used over a pot as well as the matching mug. 
Available in a variety of glazes. Add a note with your order to request a color, or be surprised by something gorgeous with an artist's choice selection.

Addition matching mugs available individually.