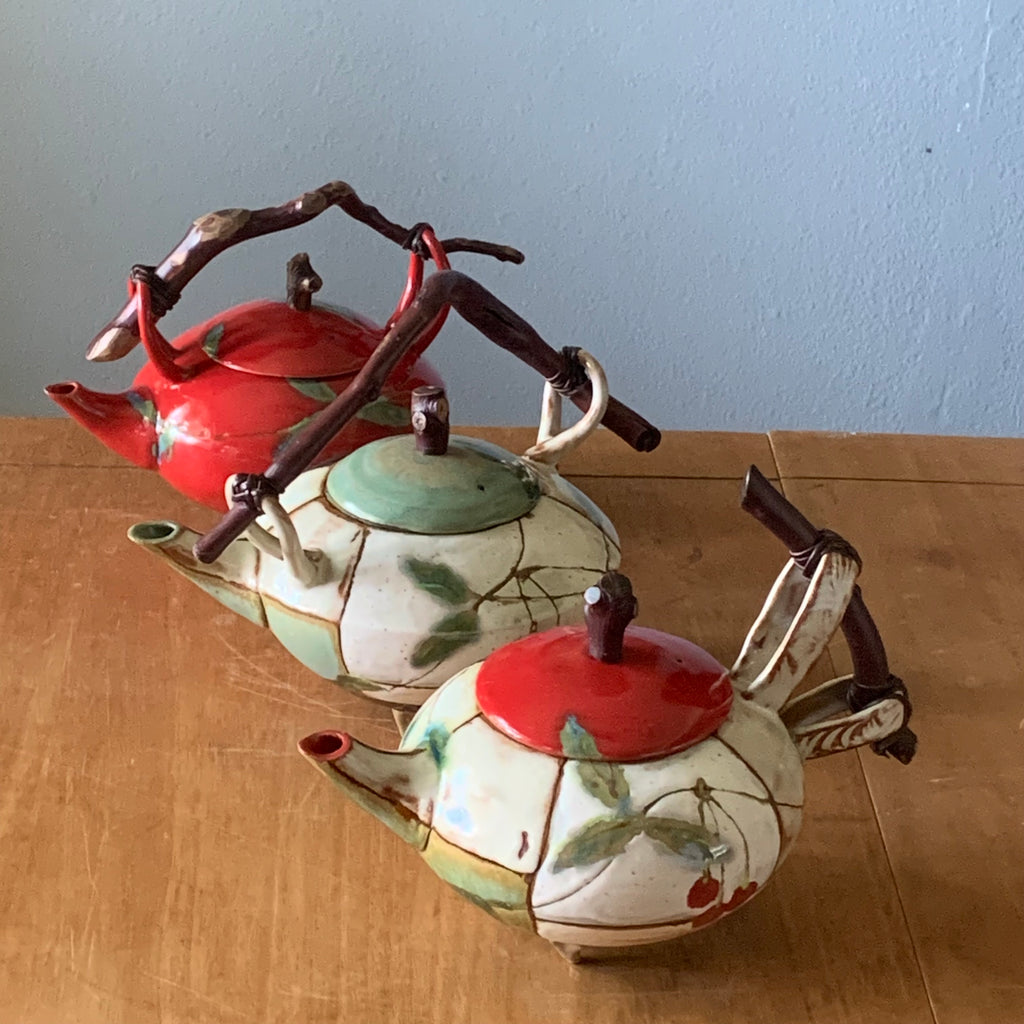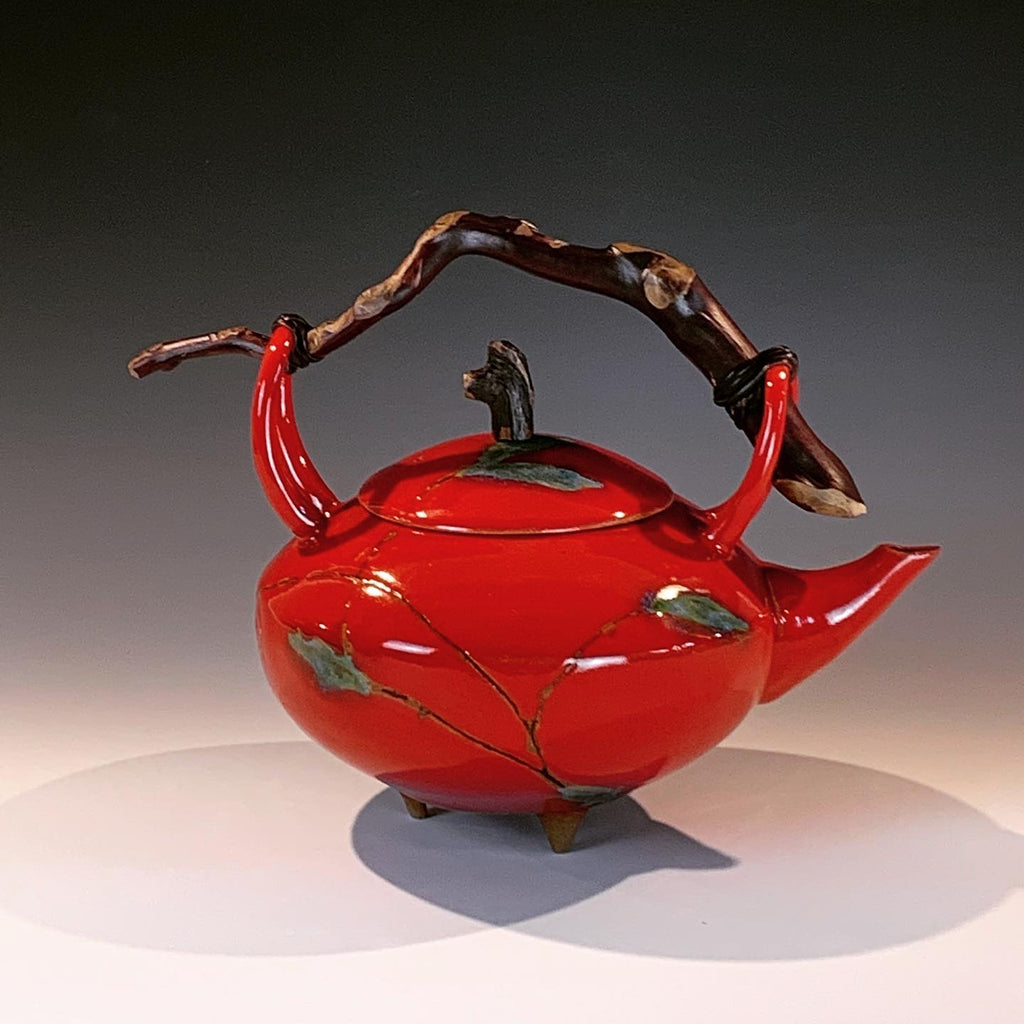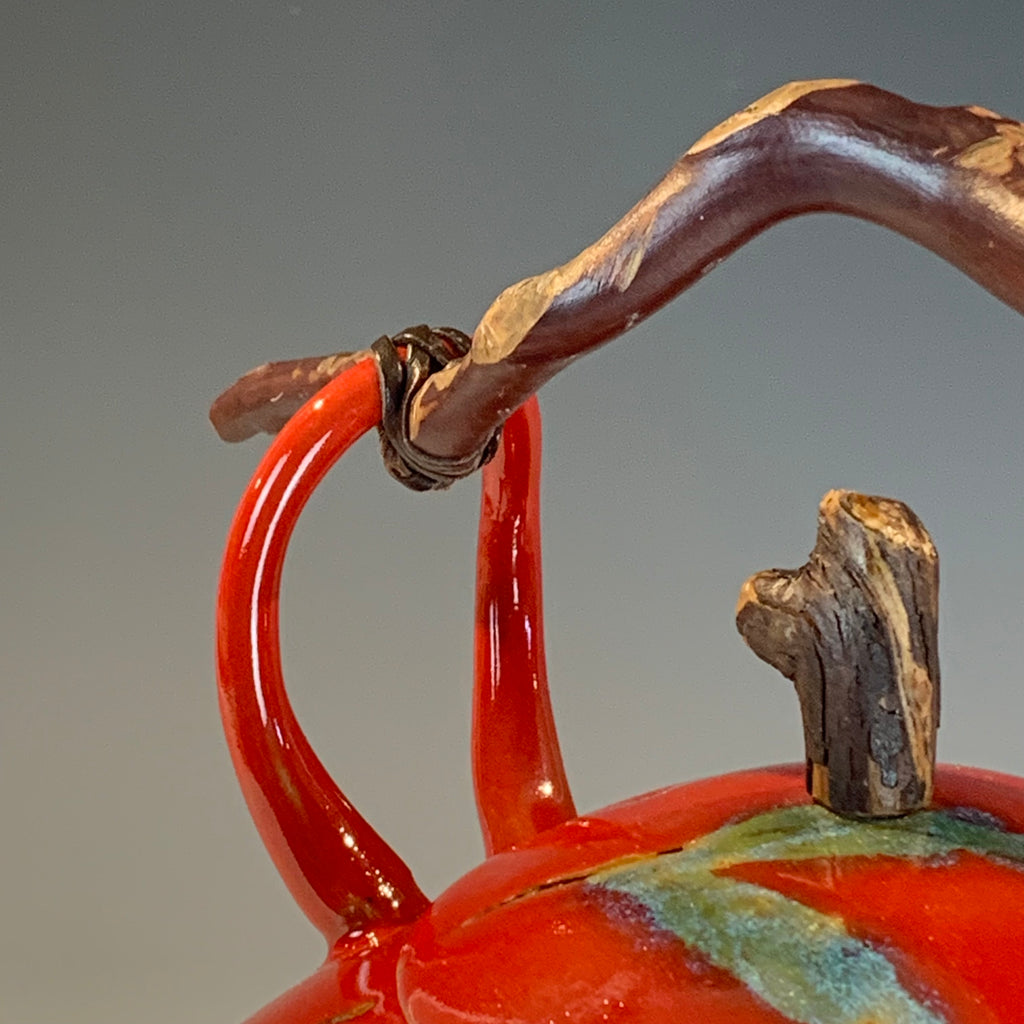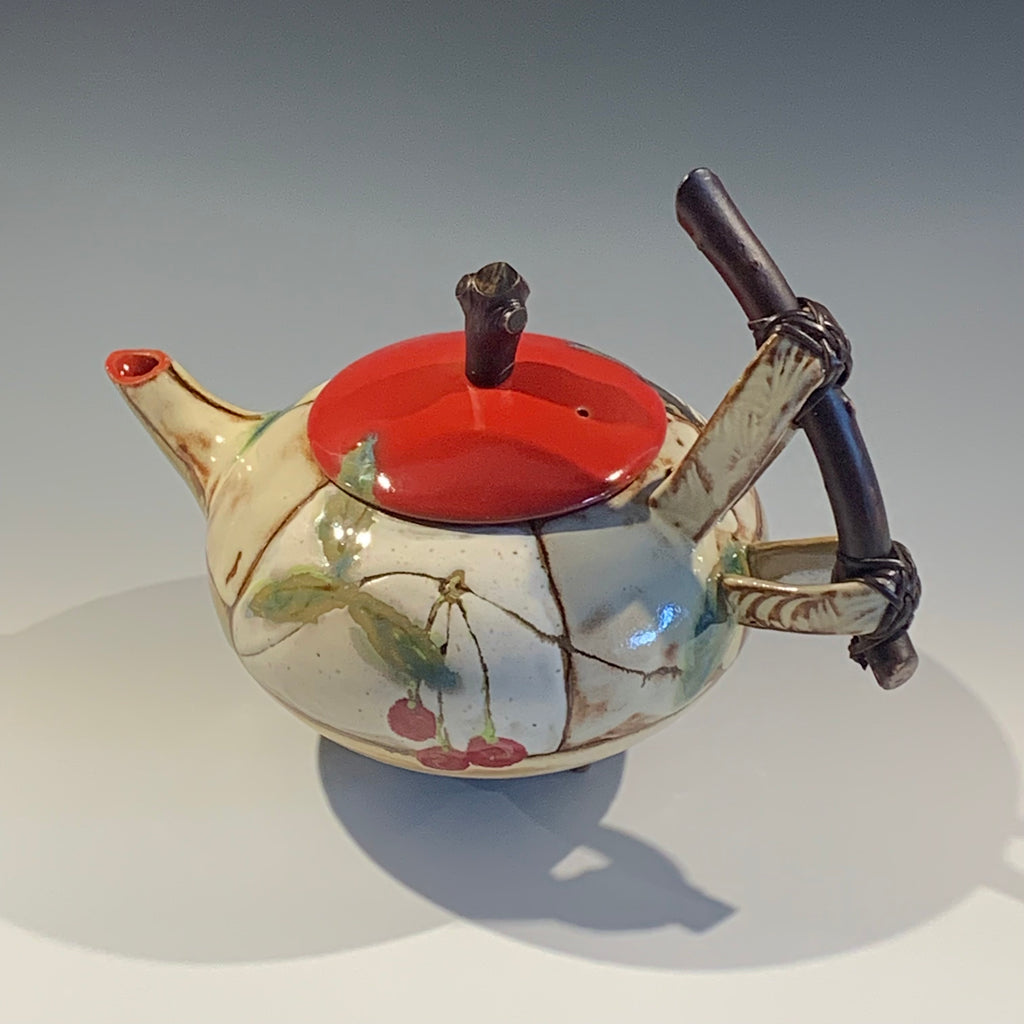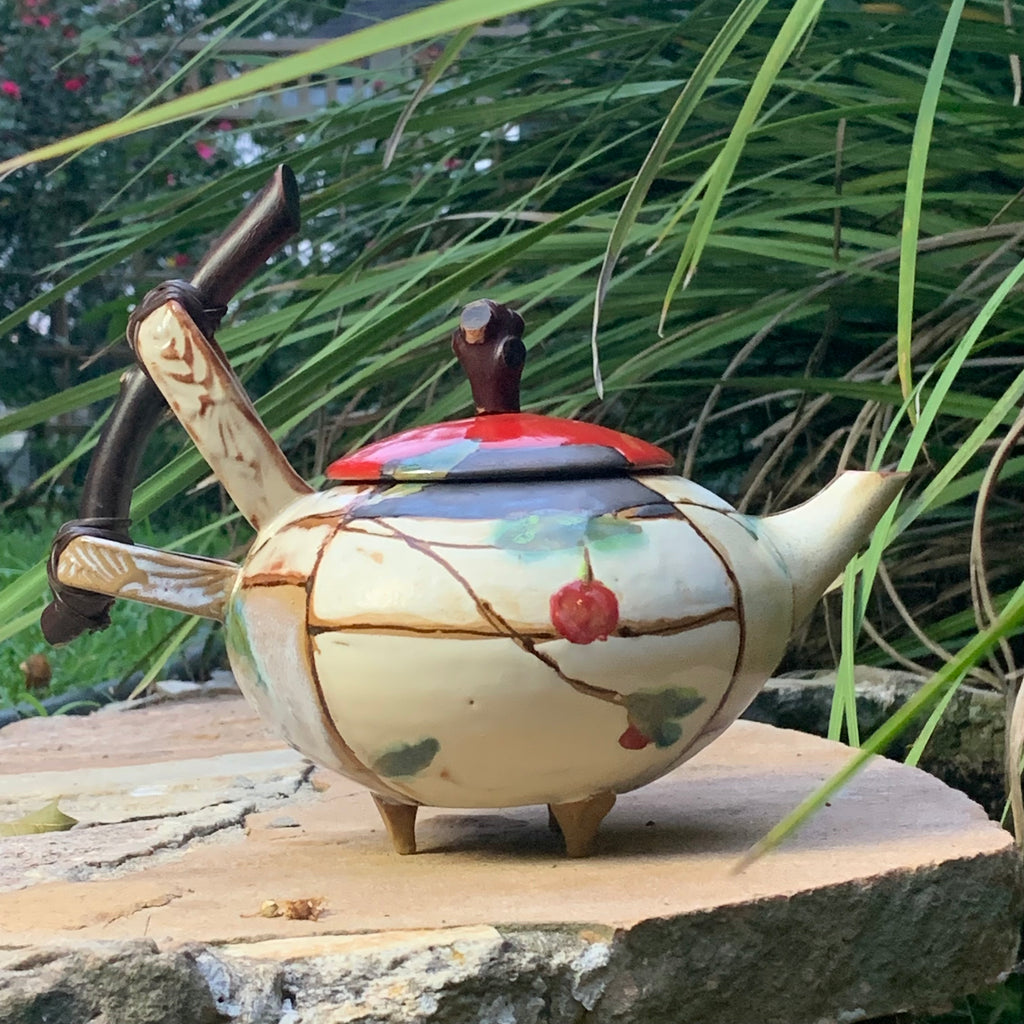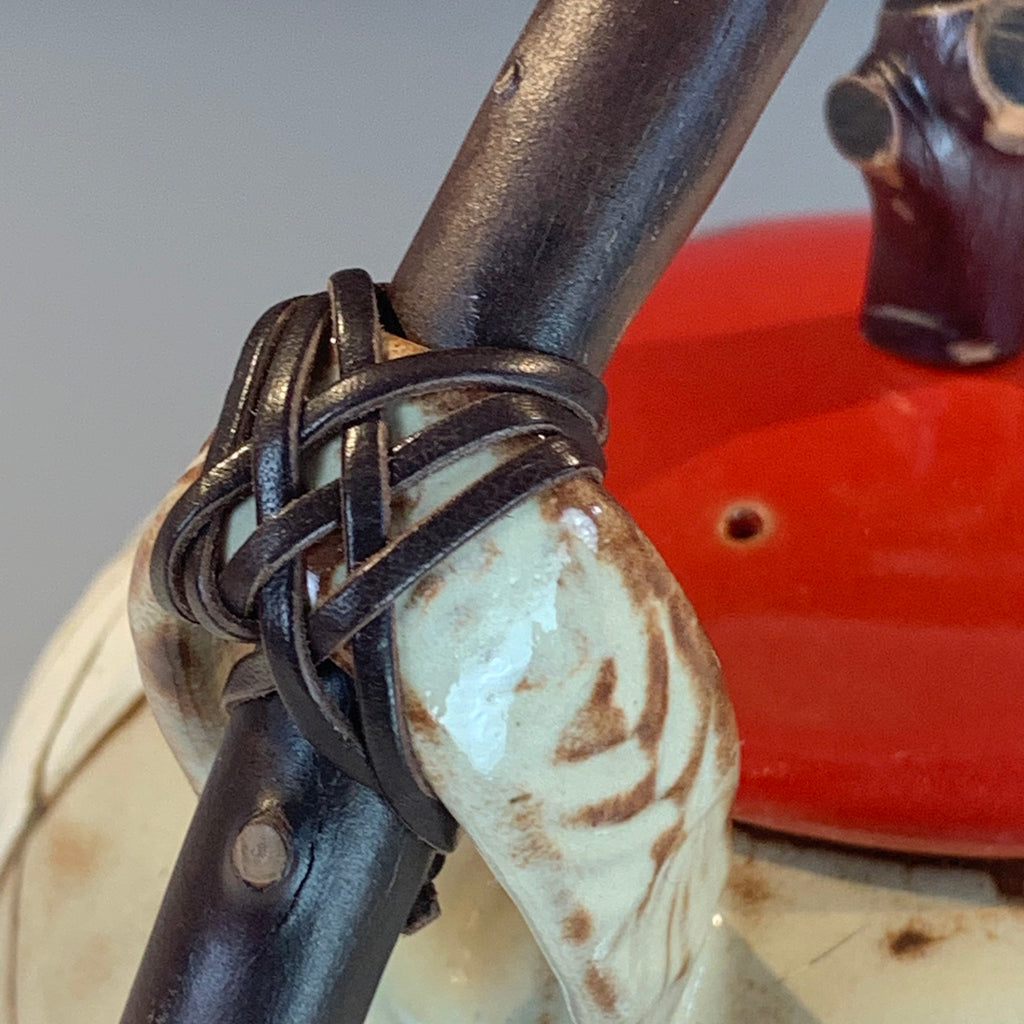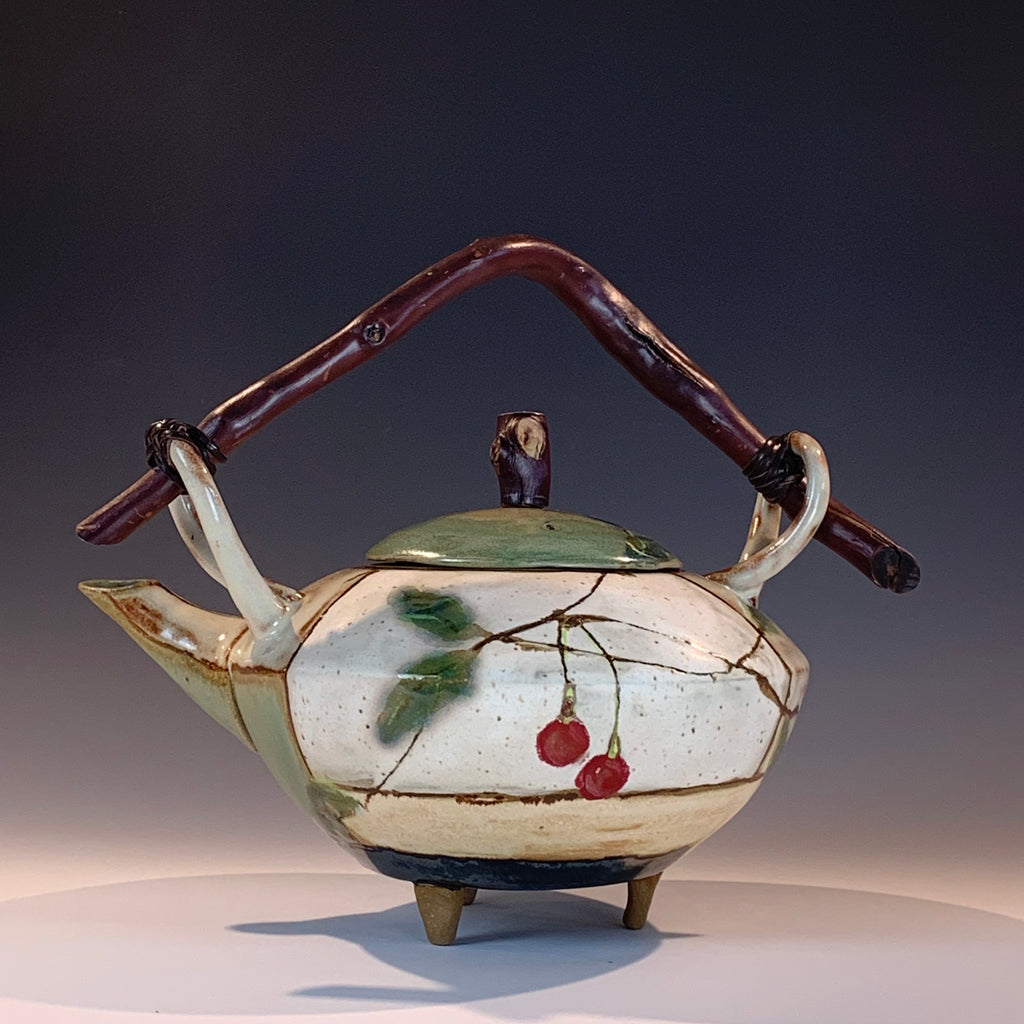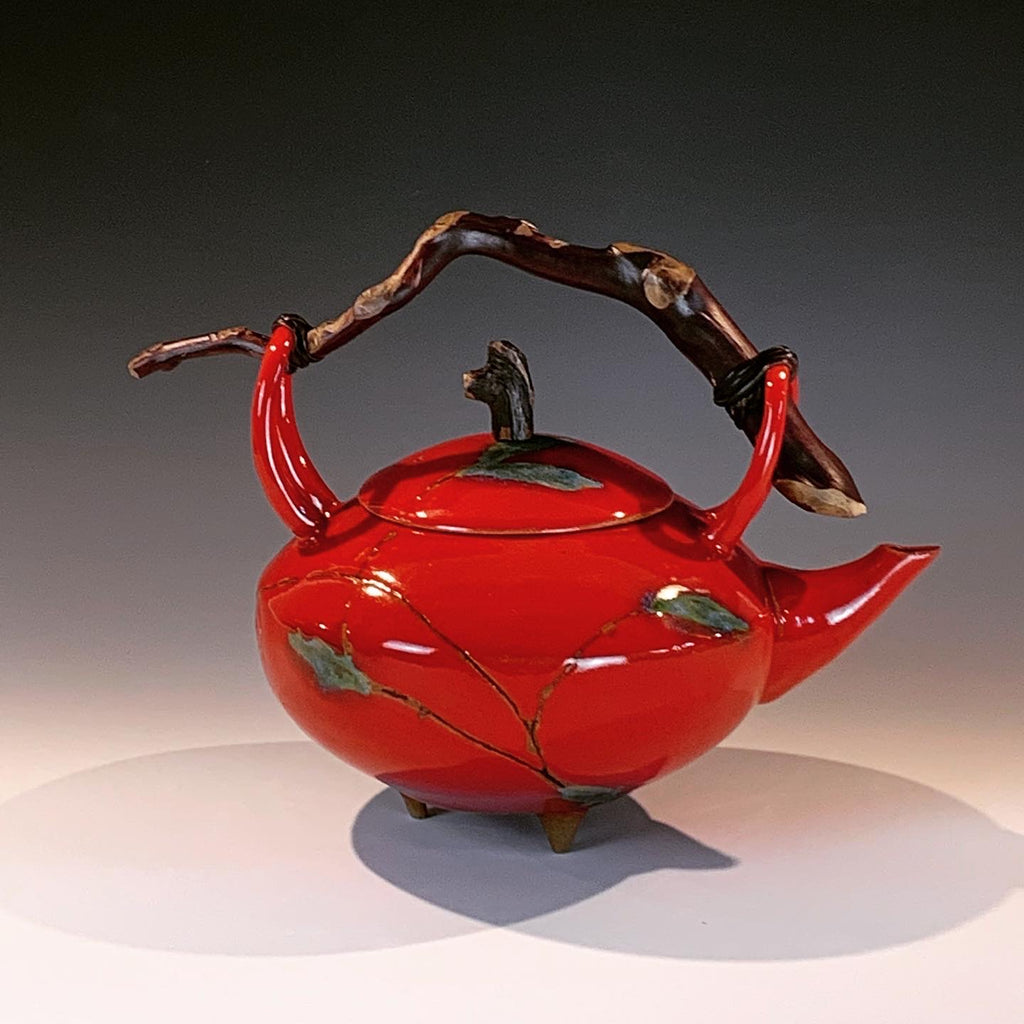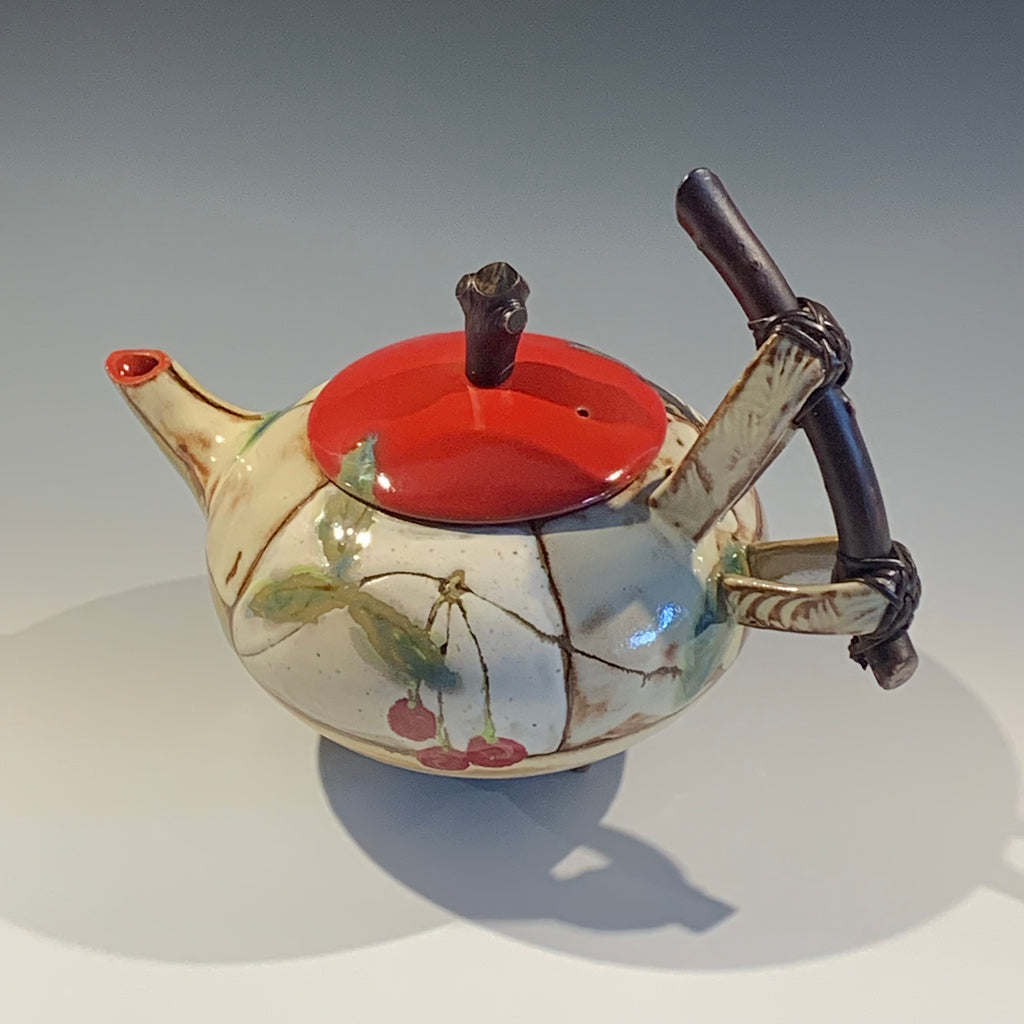 $975.00
$0.00
Cherry Teapots + Manzanita Handles
Each piece in this series is created to fit beautiful pieces of an endangered variety of manzanita wood. The wood is carefully selected from branches broken from the bushes, cleaned and varnished. 
Making the vessel to fit each piece of wood is challenging. Clay shrinks at points during making and not always in the same amount in each direction. Great care is needed to insure the final fit.
When the final firing is complete and the fit confirmed, the branch is attached with plaited leather strapping, giving it strength and flexibility as well as accenting the beauty of both elements.
And yes, these pieces are fully functional!