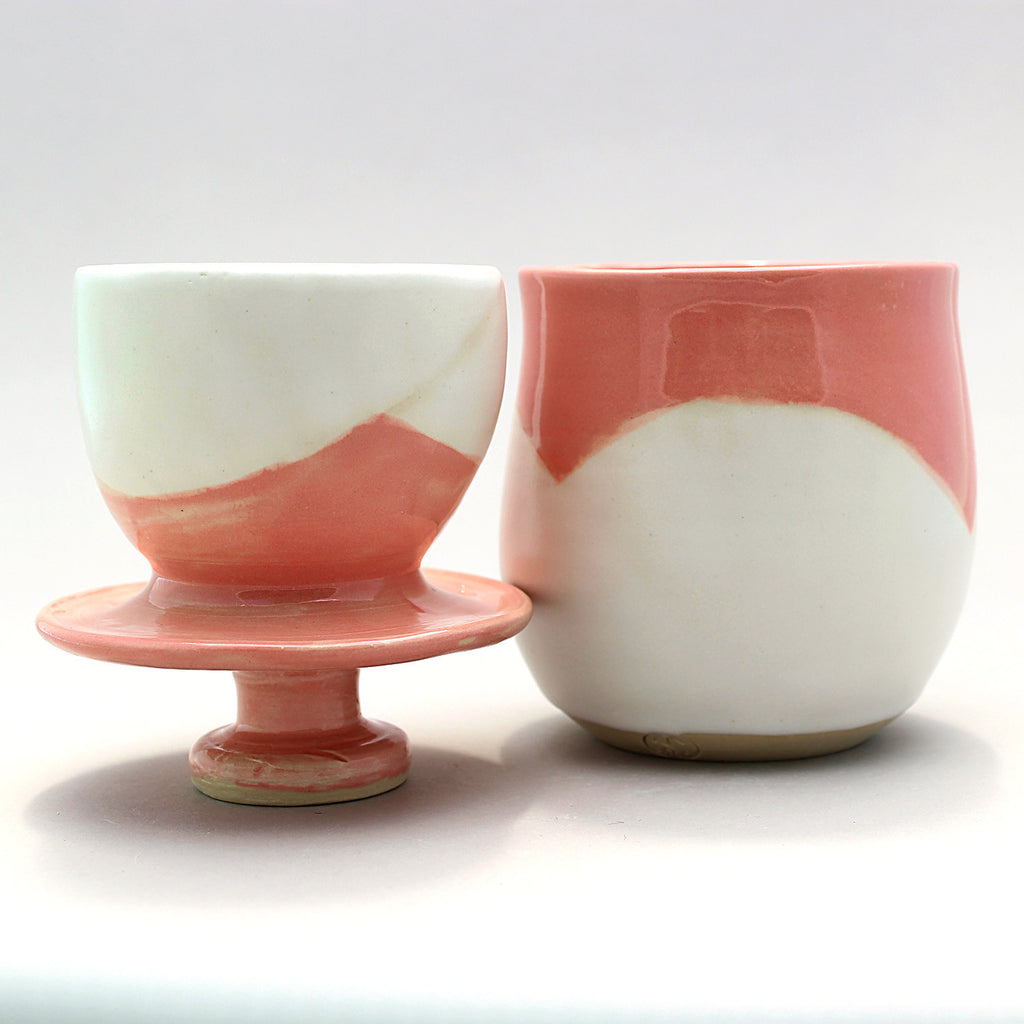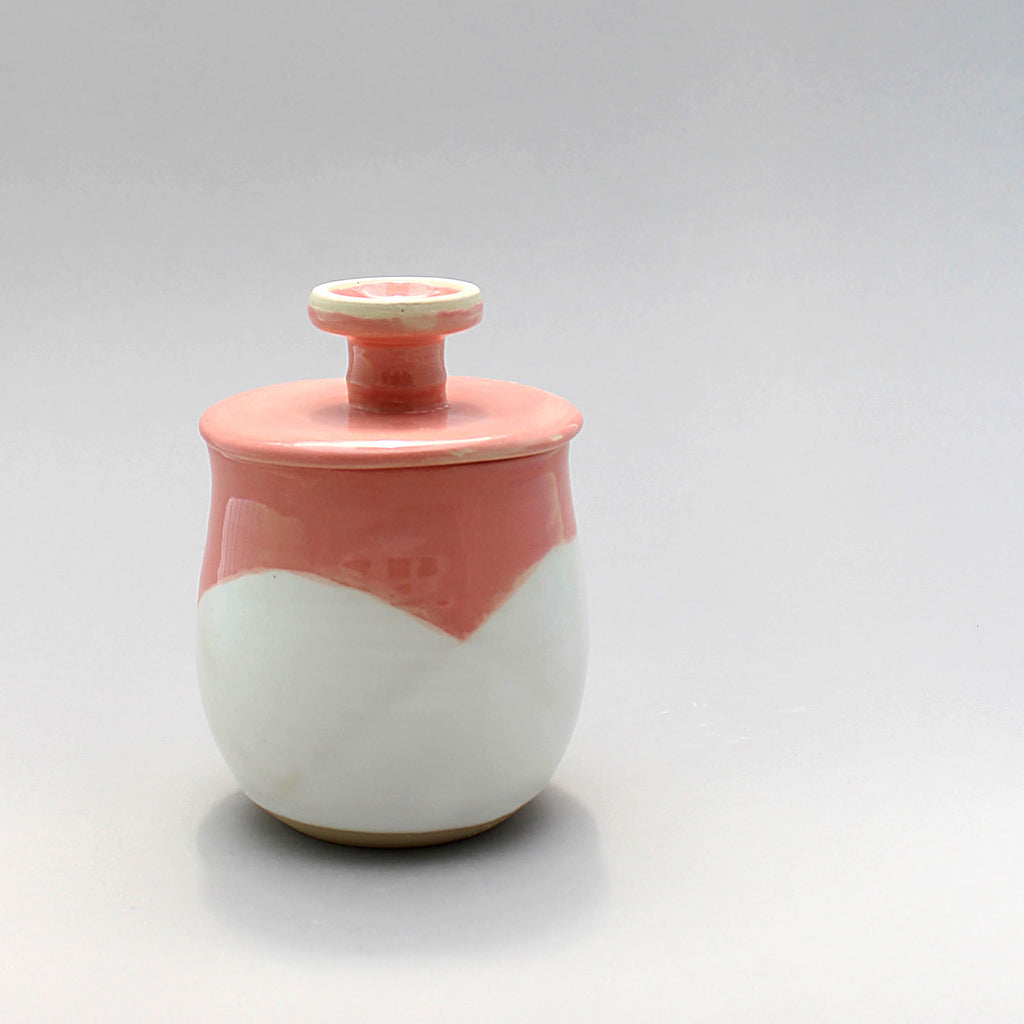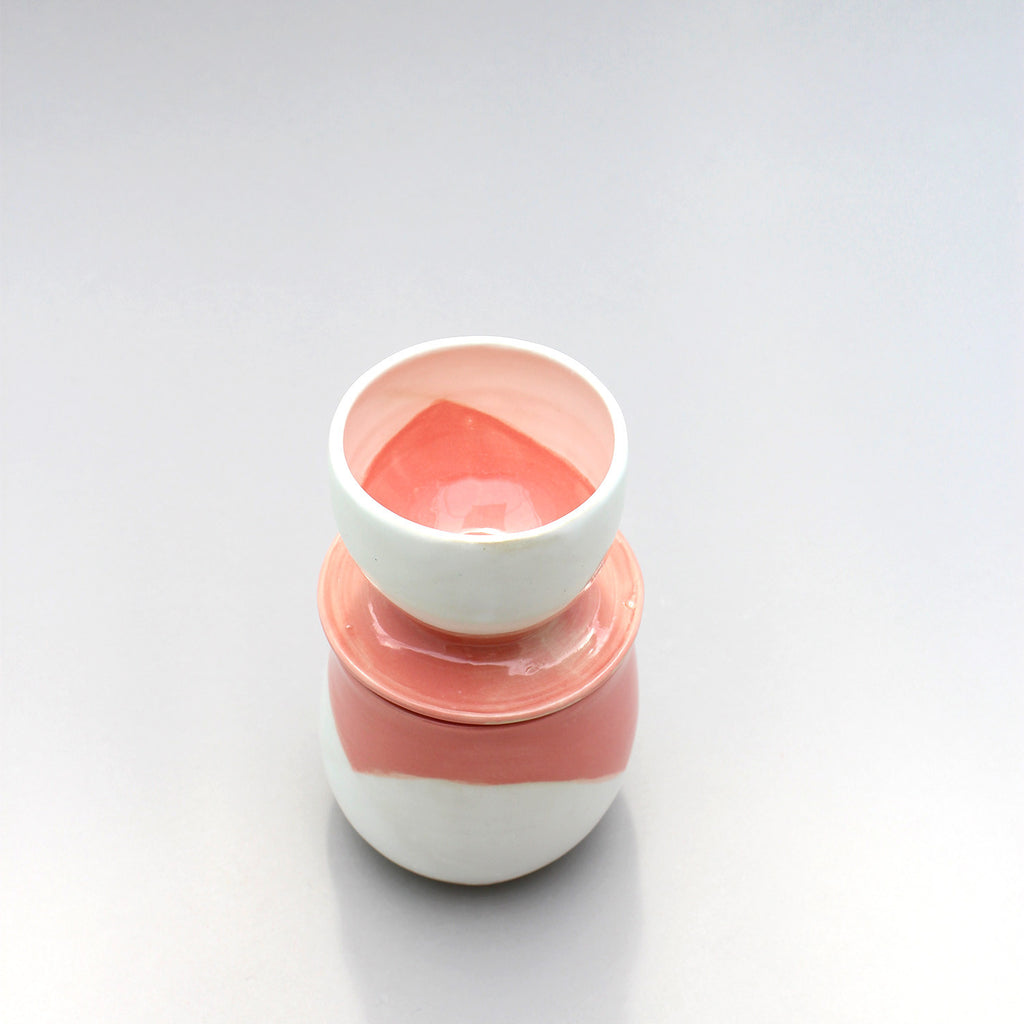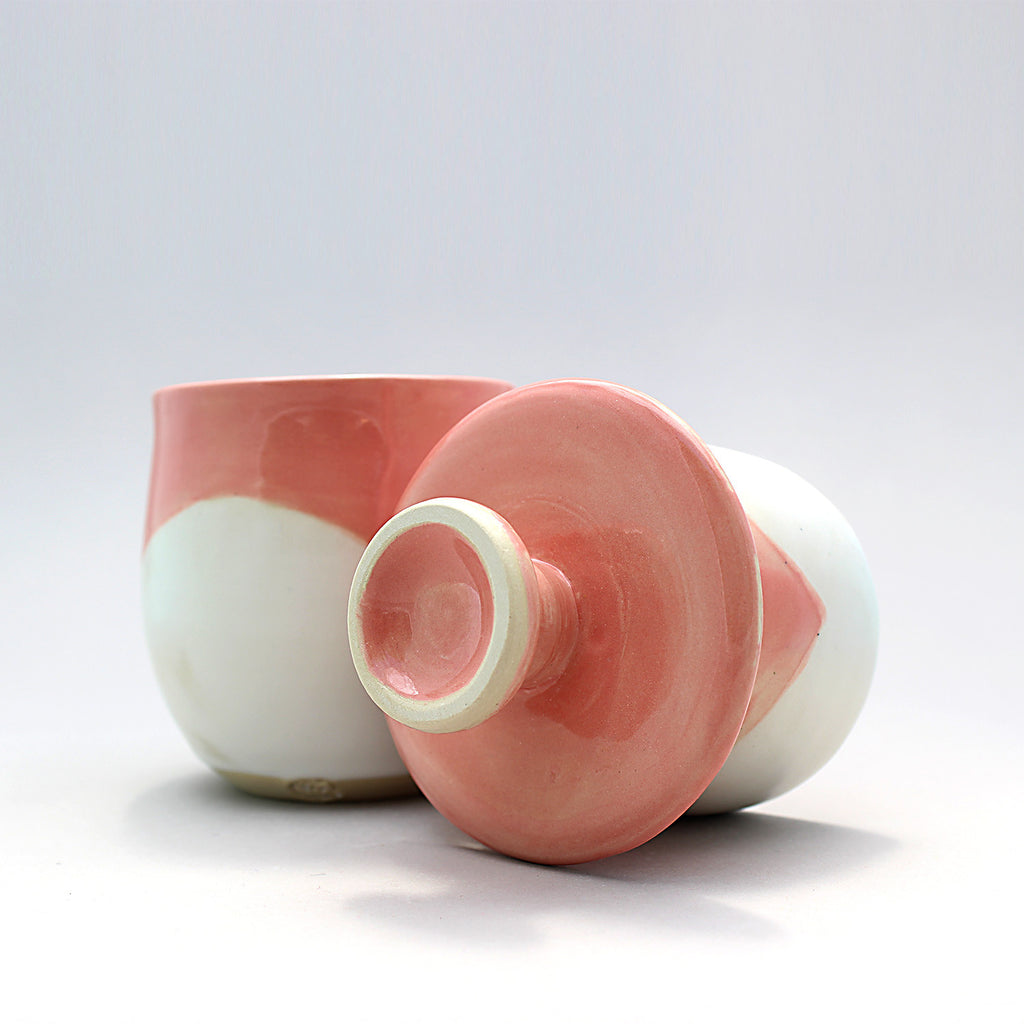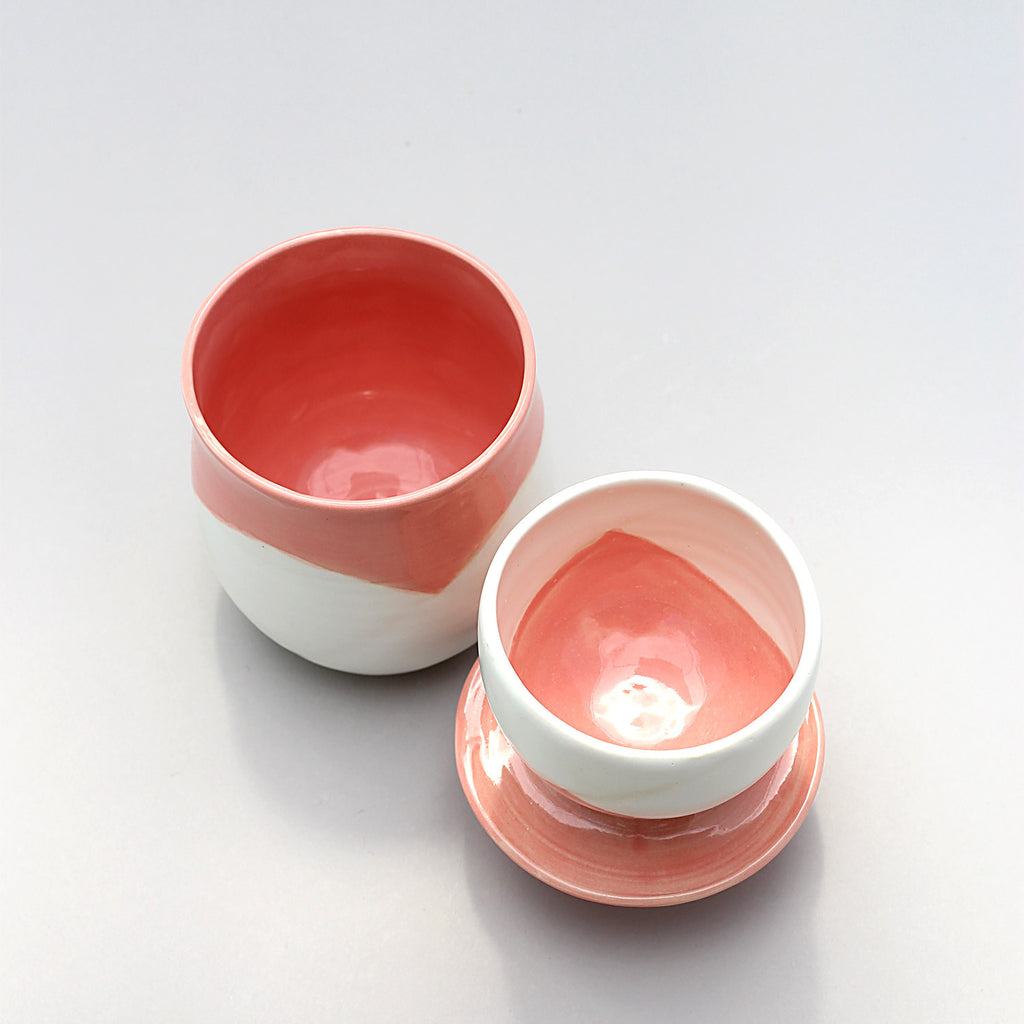 $52.00
$0.00
French Butter Cloche Rimless (made to order)
k has two parts: a base that holds water, and a cup to hold the packed butter which also serves as a lid. The cup containing butter is placed into the base, where water creates an airtight seal, helping to keep out oxygen, which is what makes butter go rancid. Refrigeration is unnecessary, and the butter can be used in its soft form. This method will keep butter fresh for around a month provided it is kept at temperatures below 80 °F (27 °C) and the water is changed regularly.
Directions for use: Simply press a stick of slightly softened butter into the upper cup and add about a half inch or so of cold water to the lower bowl. (The water does not need to touch the butter; it simply must cover the rim of the cup).The water creates an air-tight seal protecting the butter from going rancid. Your butter is always soft and spreadable. Holds a little more than a whole stick. Change the water every couple of days. Clean both parts when you add more butter. Dishwasher safe.
Please include a note with your color preference -  There are soooo many options!