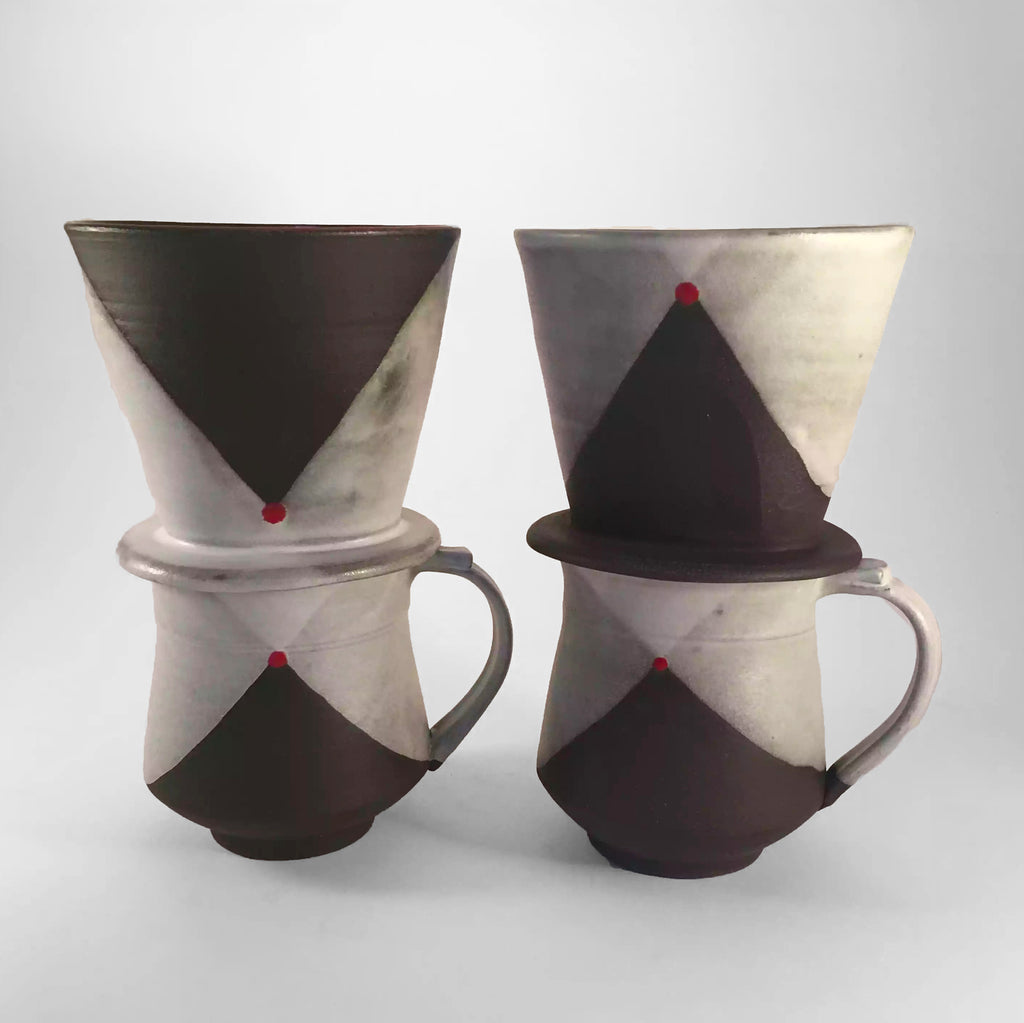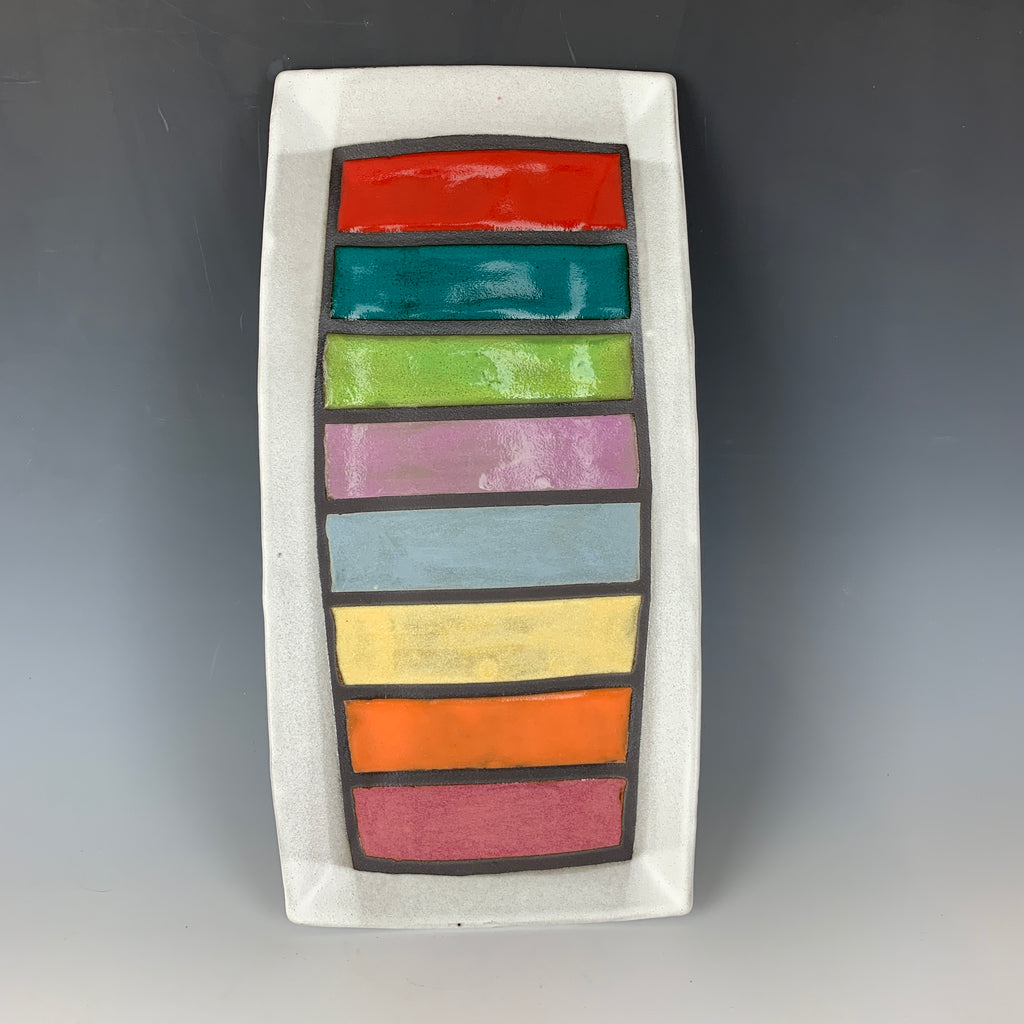 $120.00
$0.00
Blackware Pourover
Please specify point up or point down design for the pourover top in checkout page notes. There is no wrong choice.
Pourover top may be purchased by itself or as a set. The set is a generous 16 oz mug plus pourover top.
Top is fit to a size 2 Melita filter and can be used over a pot as well as the matching mug. 
Available in a variety of colors - add a note with your order to specify the color you're interested in. 


Additional mugs may be purchased individually.
See interior color options in color sample photo