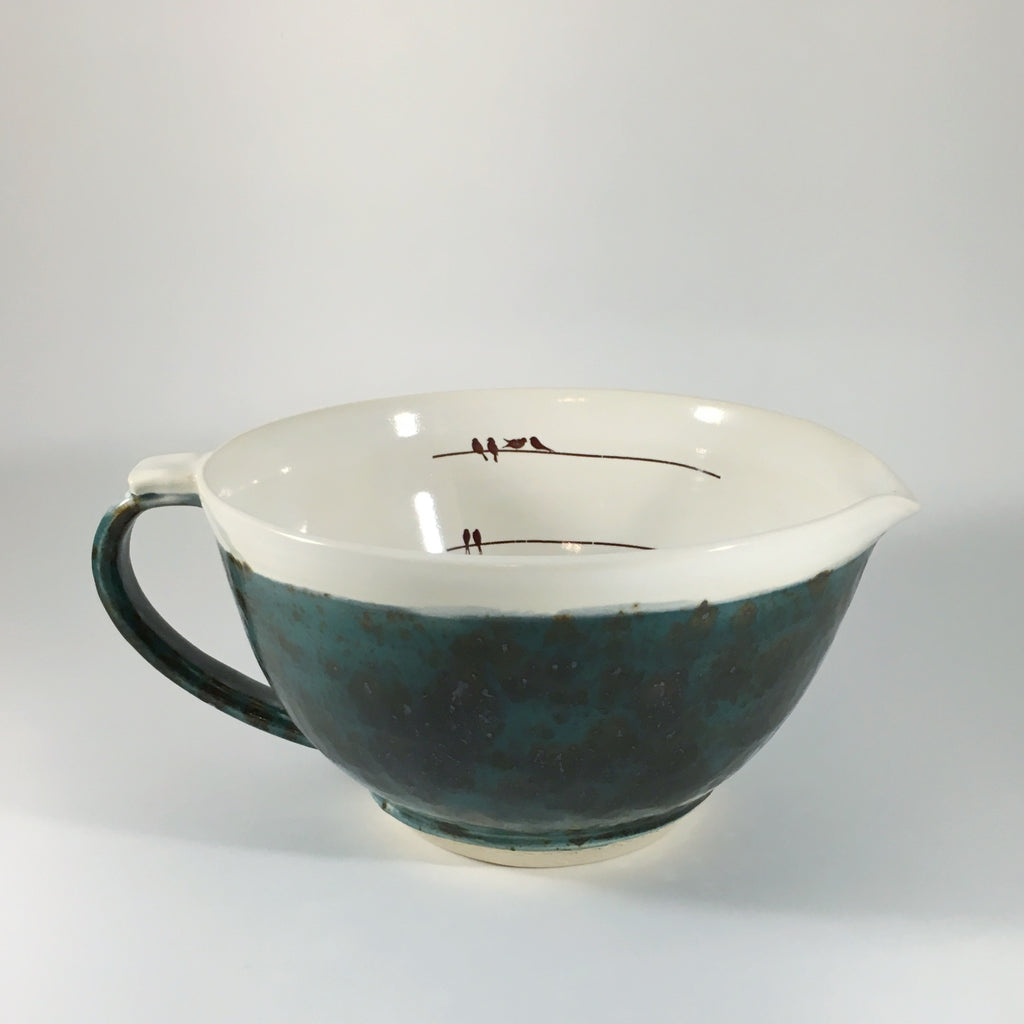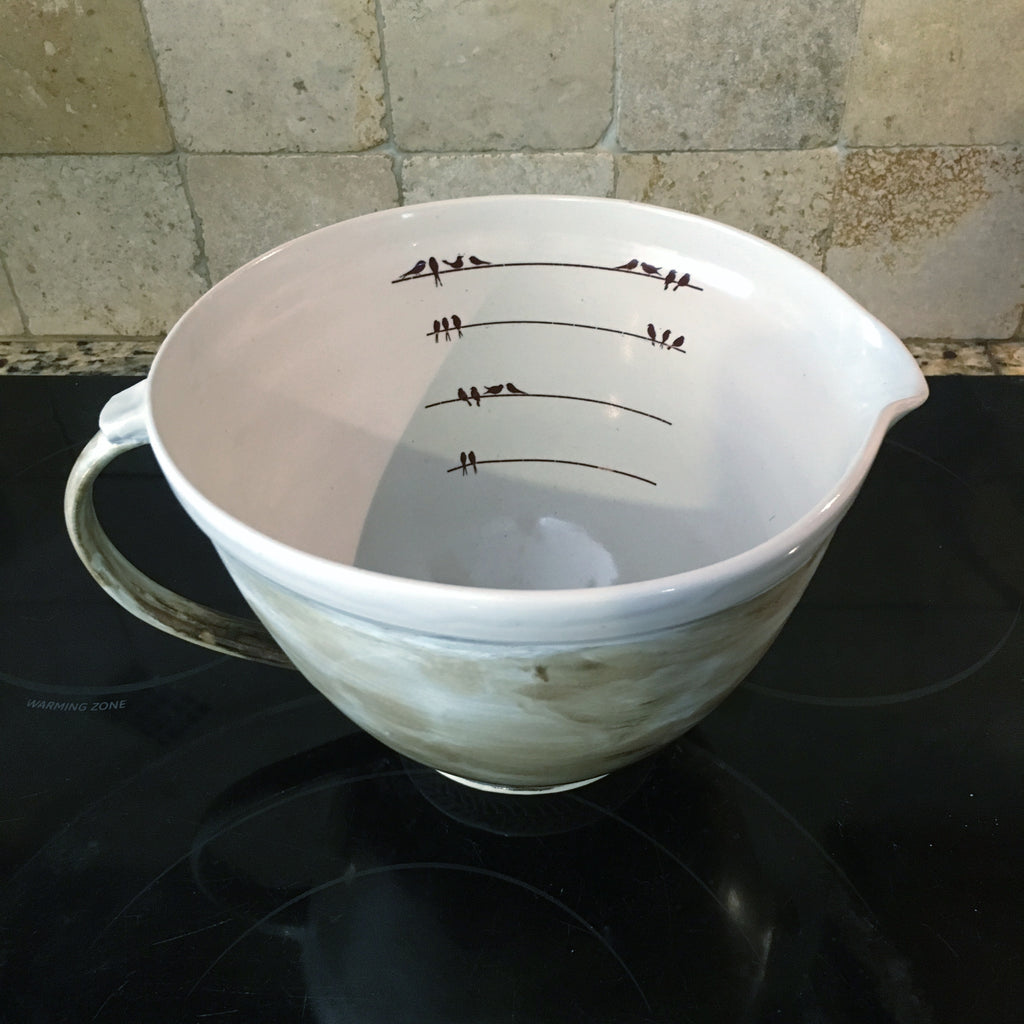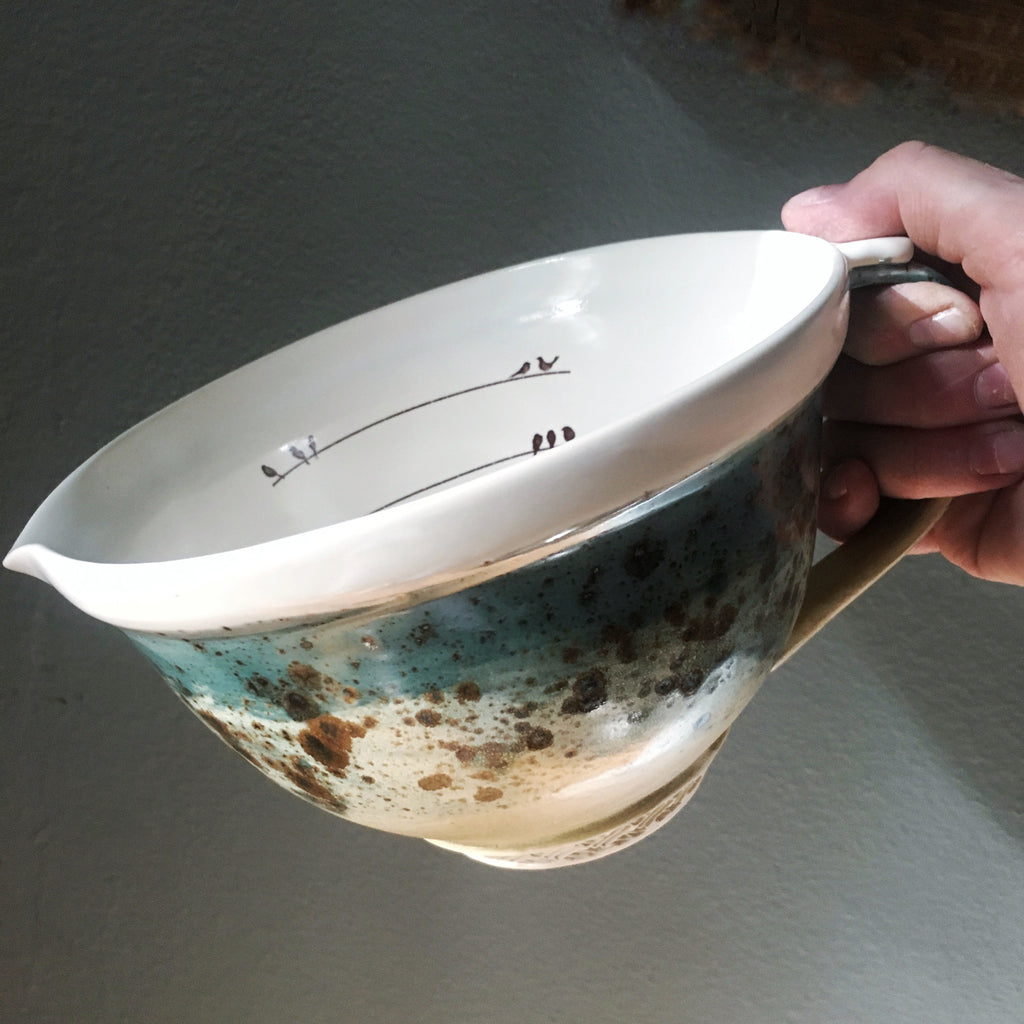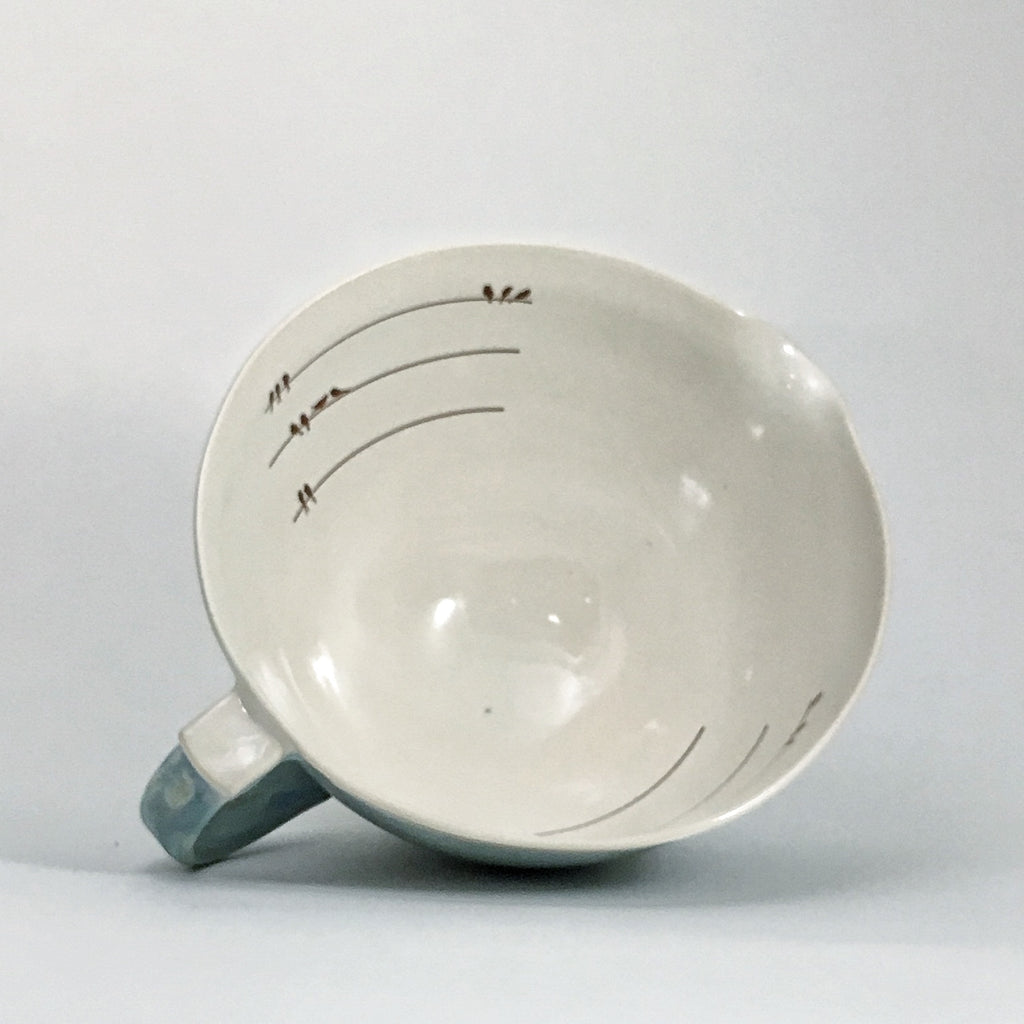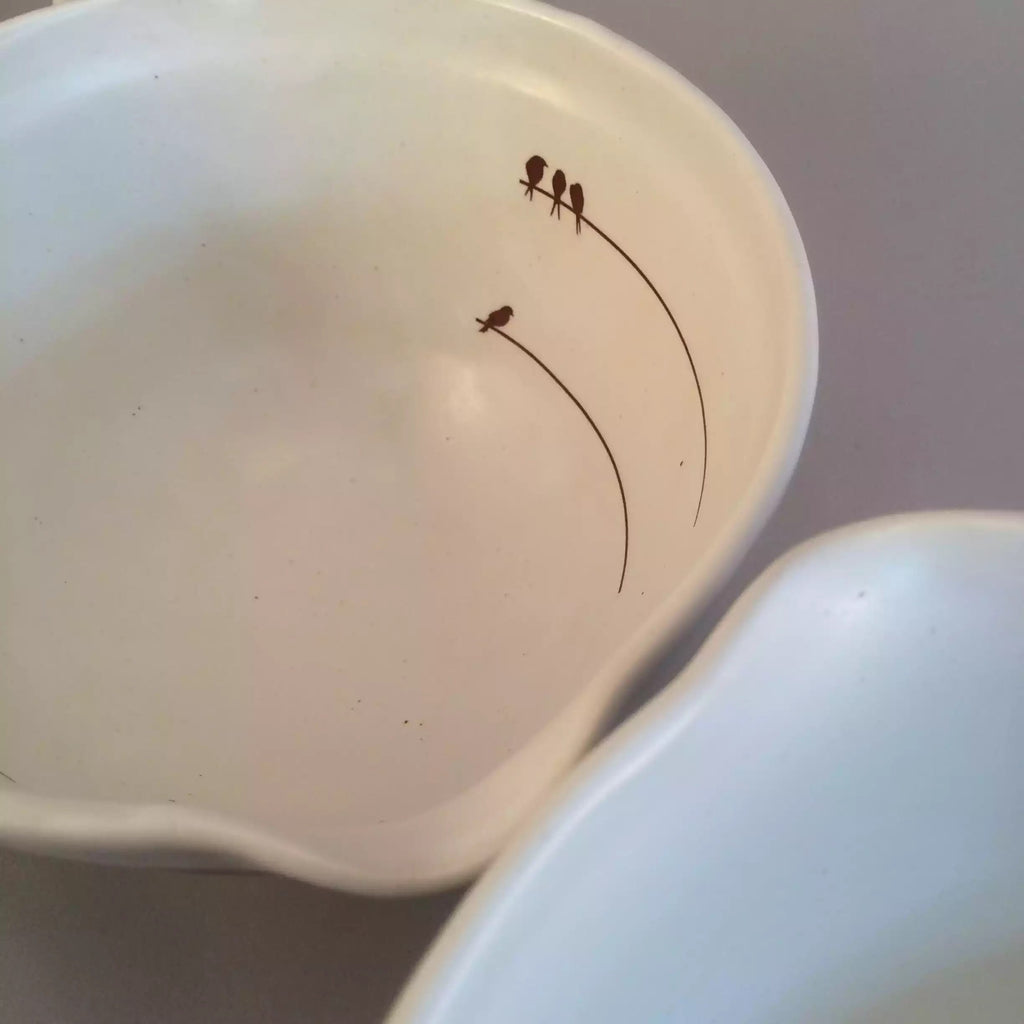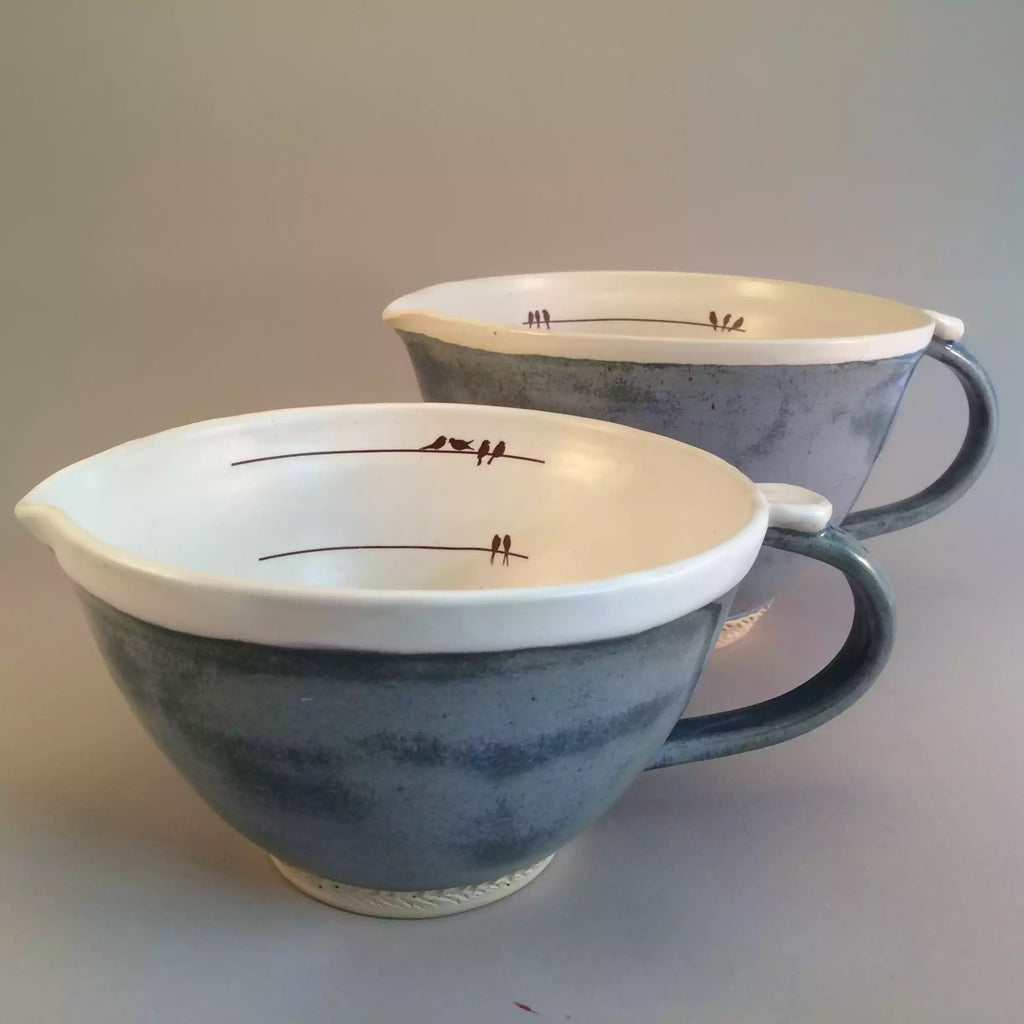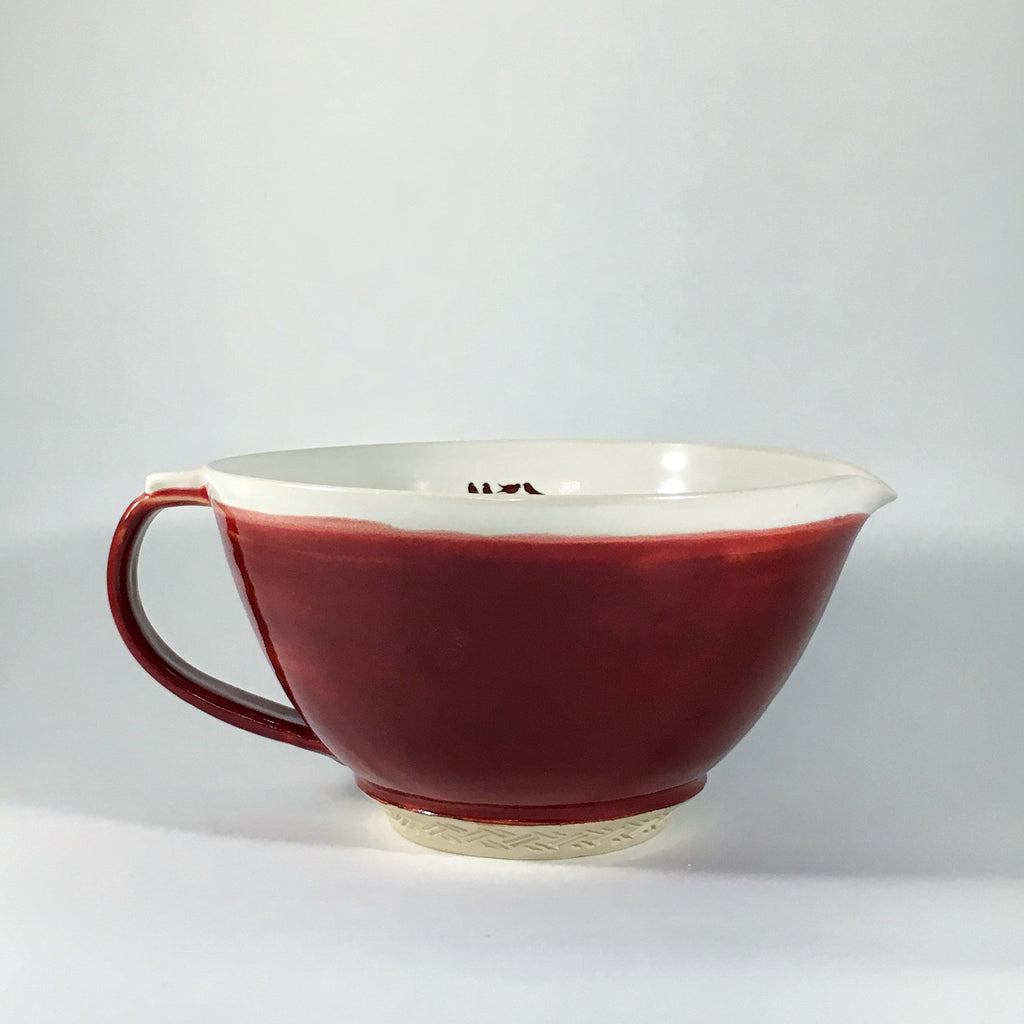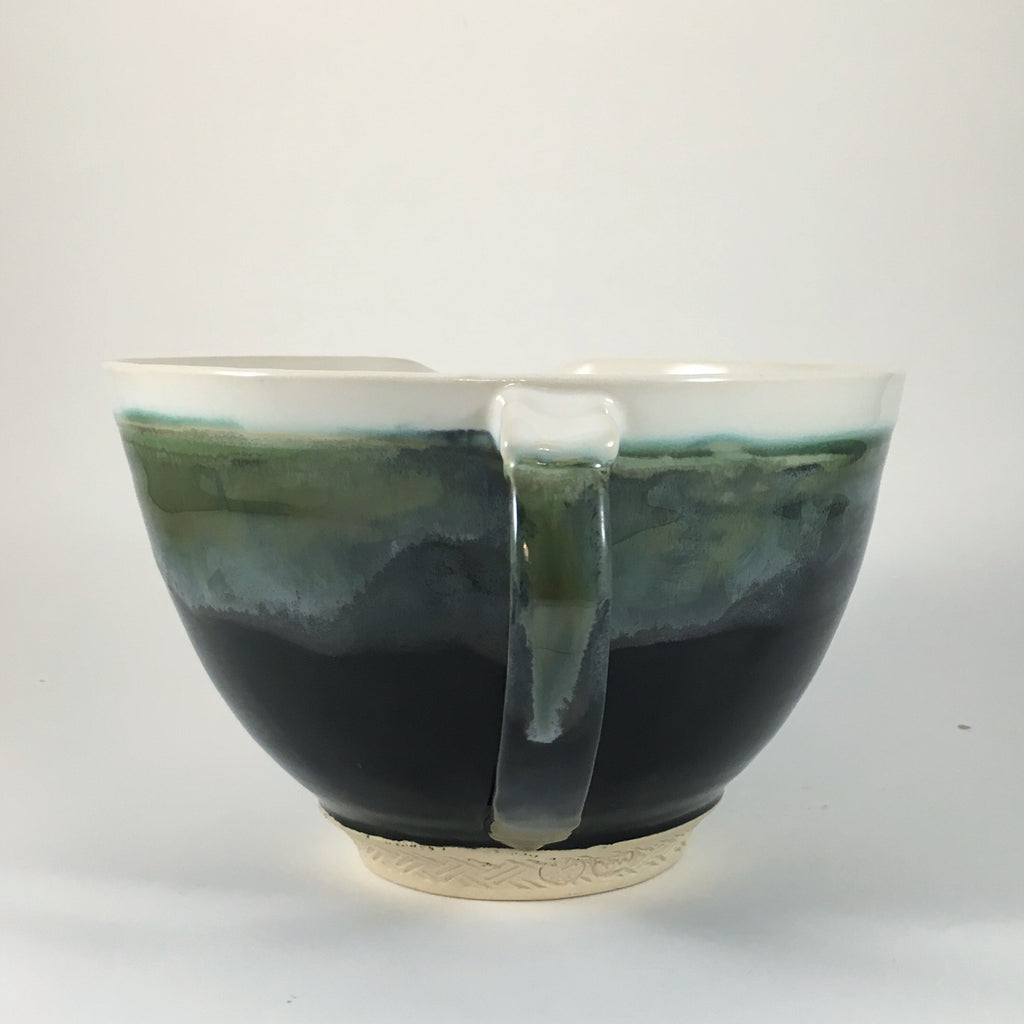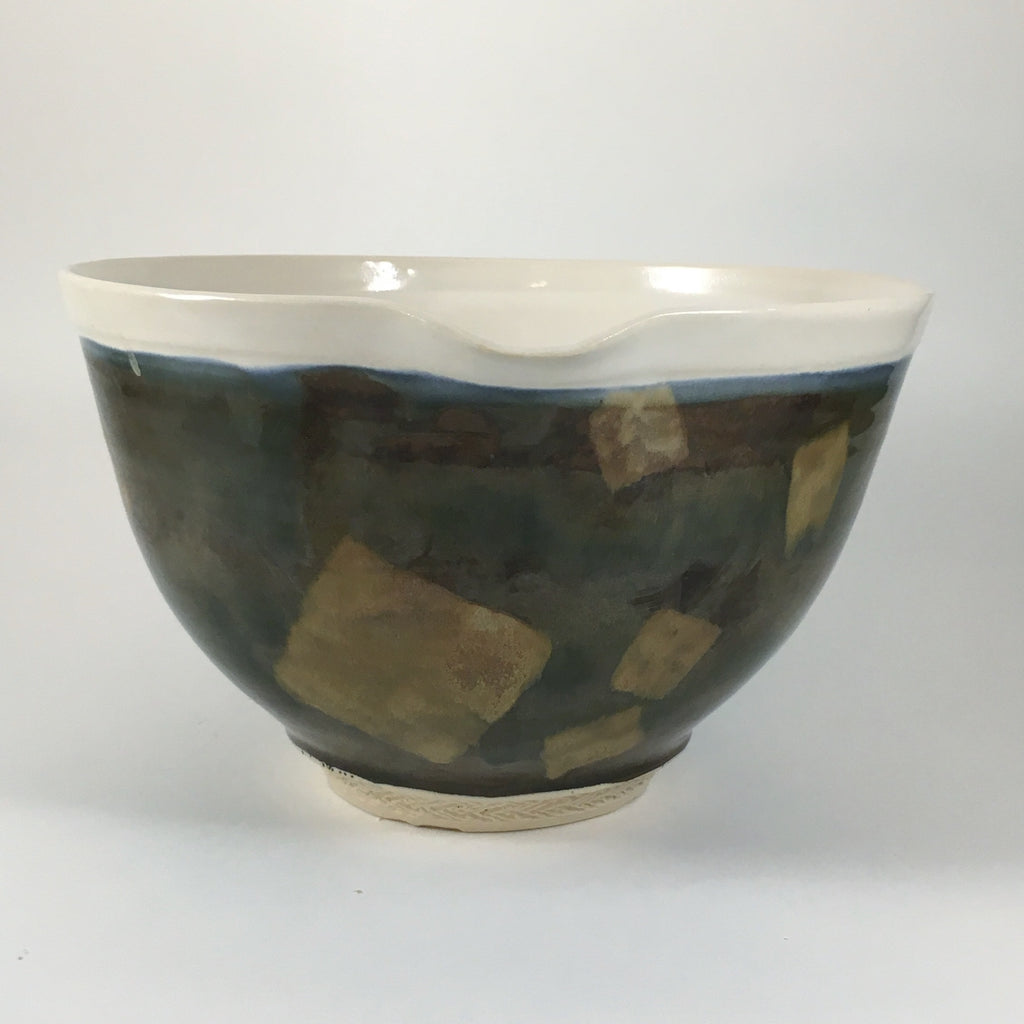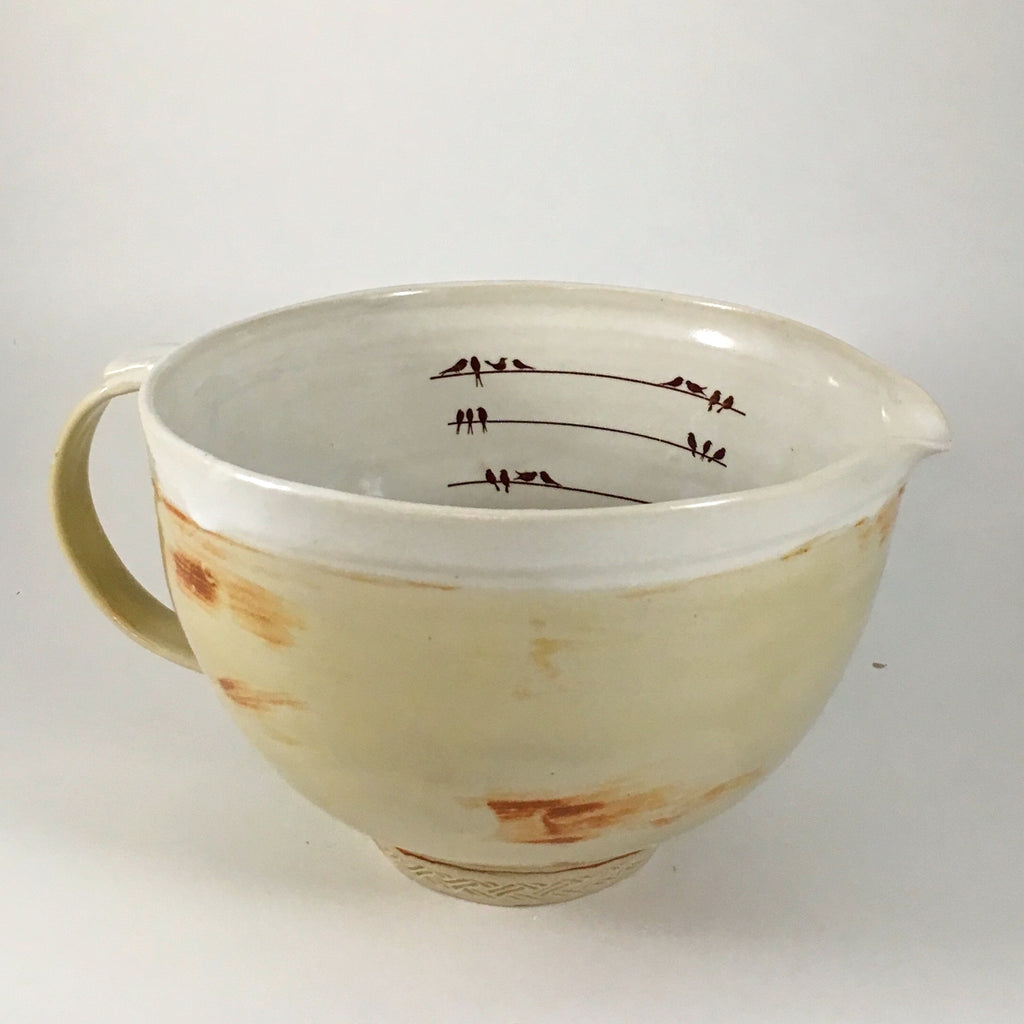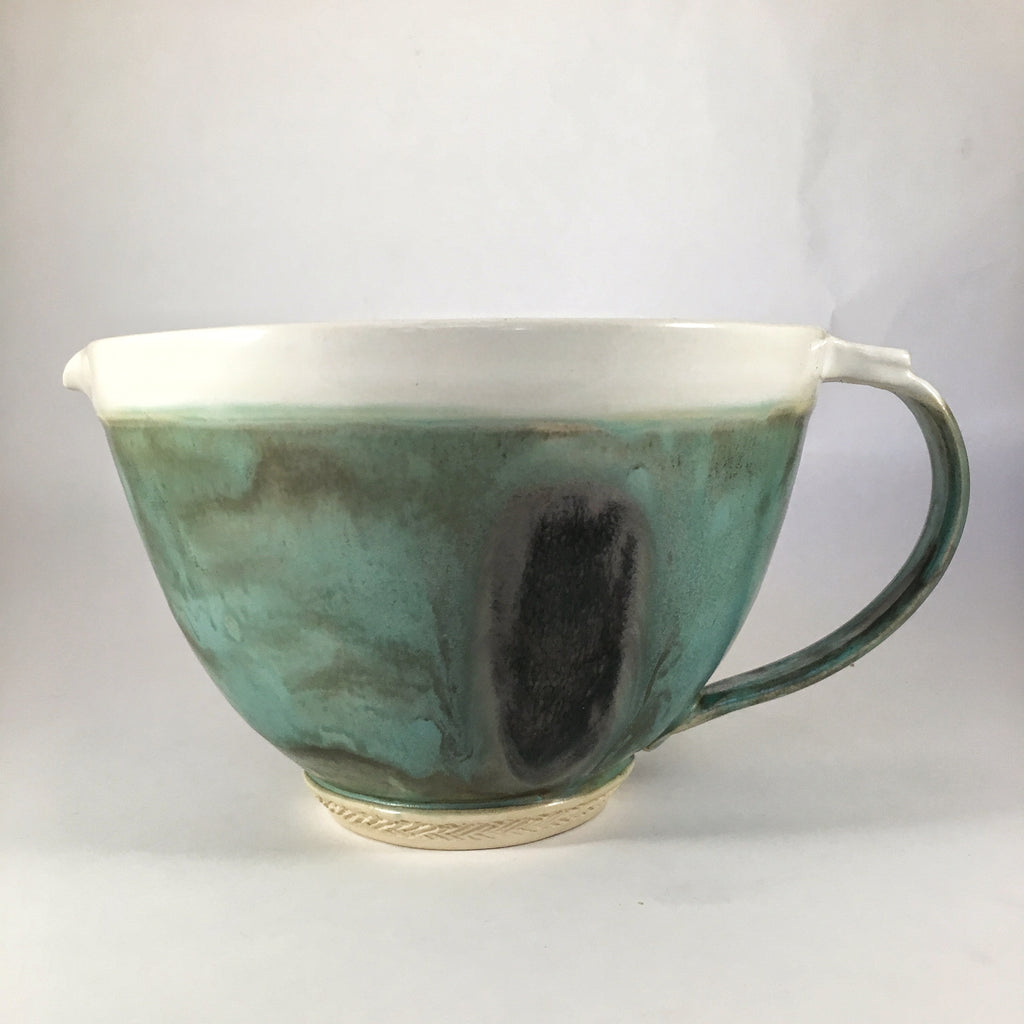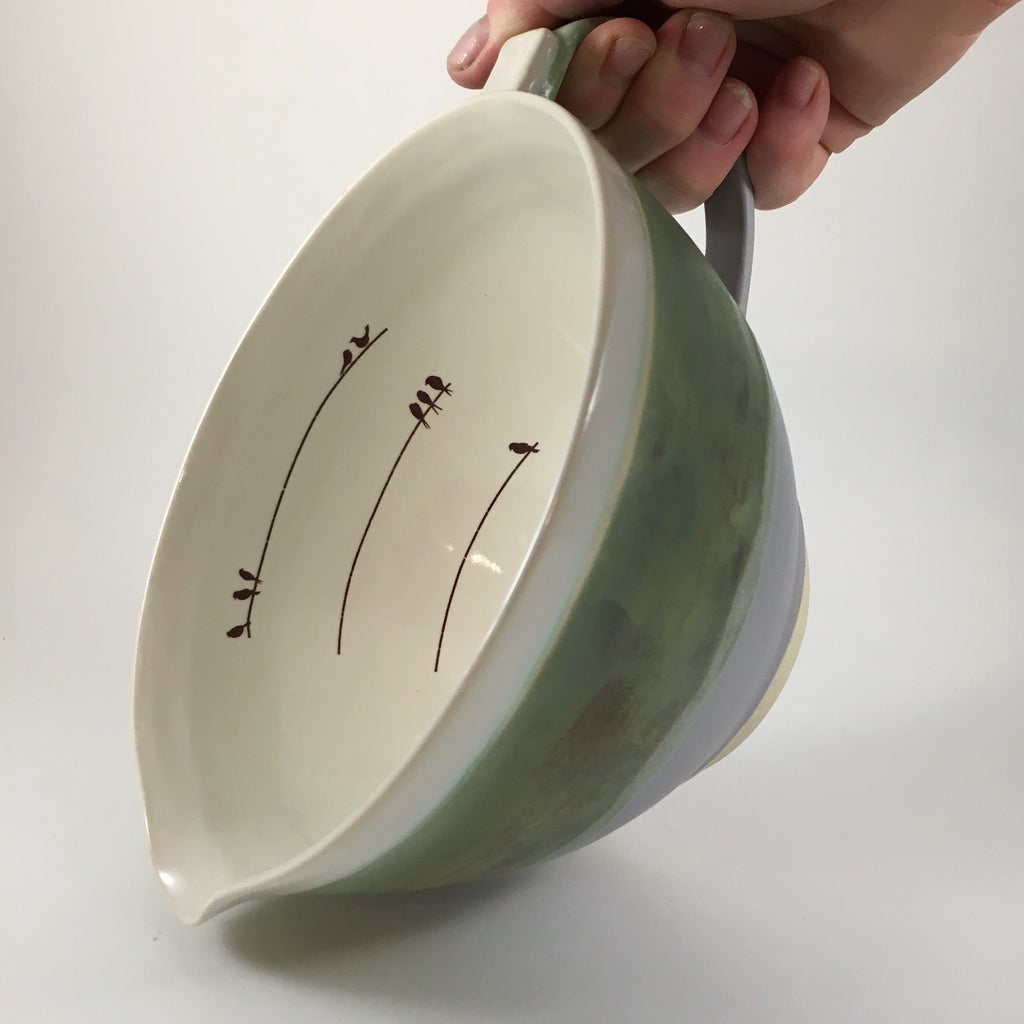 $58.00
$0.00
Bird Mixing Bowls
Why have numbers when you can have whimsical birds to indicate cup measurements? Each bowl is individually calibrated to be as accurate as possible and glazed on for durability.
Choose your own color, or let me choose and be delightfully surprised. Several colors are generally in stock and ready to ship; just ask and I'll send photos. Otherwise these are made to order.
You are welcome to send me a photo of the color you are wanting; I can't guarantee to match exactly it but I generally can come close.
Measurements are amazingly accurate and of course these are always dishwasher, microwave and food safe.