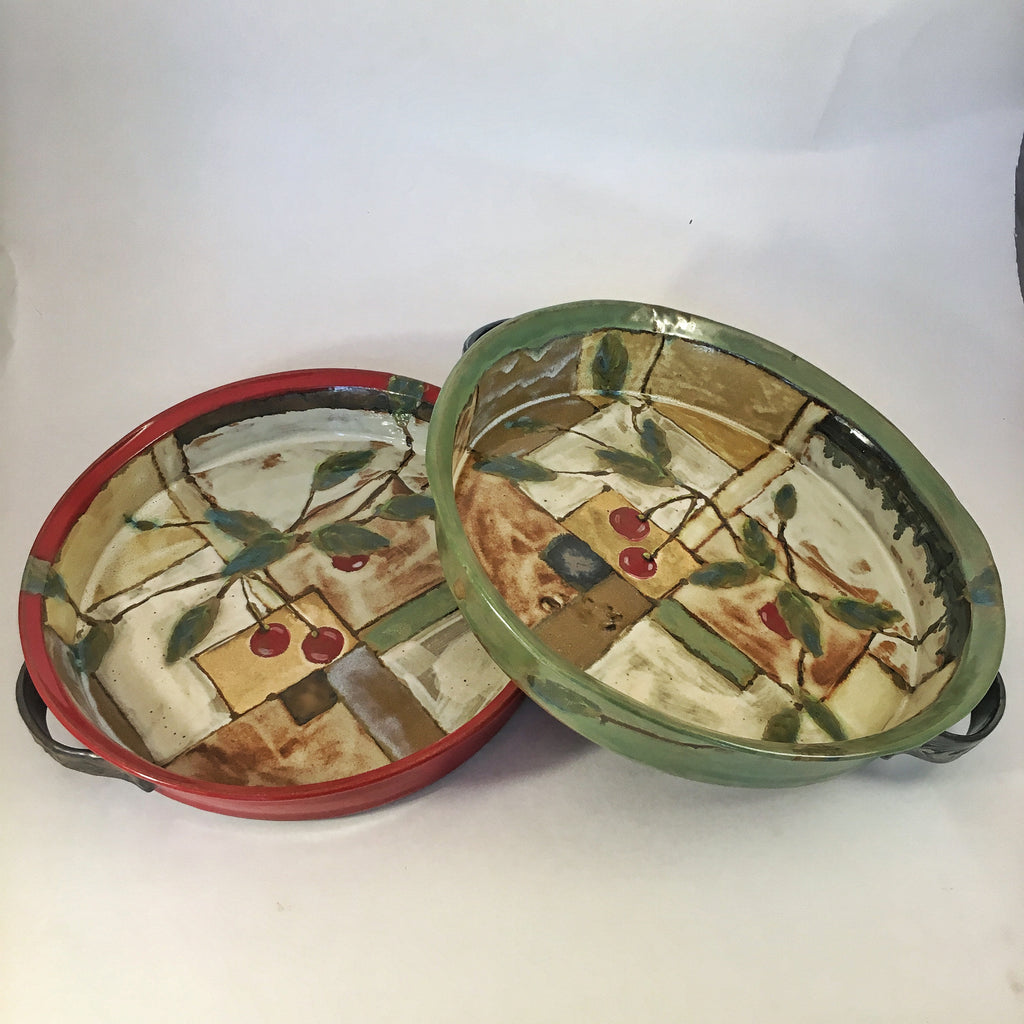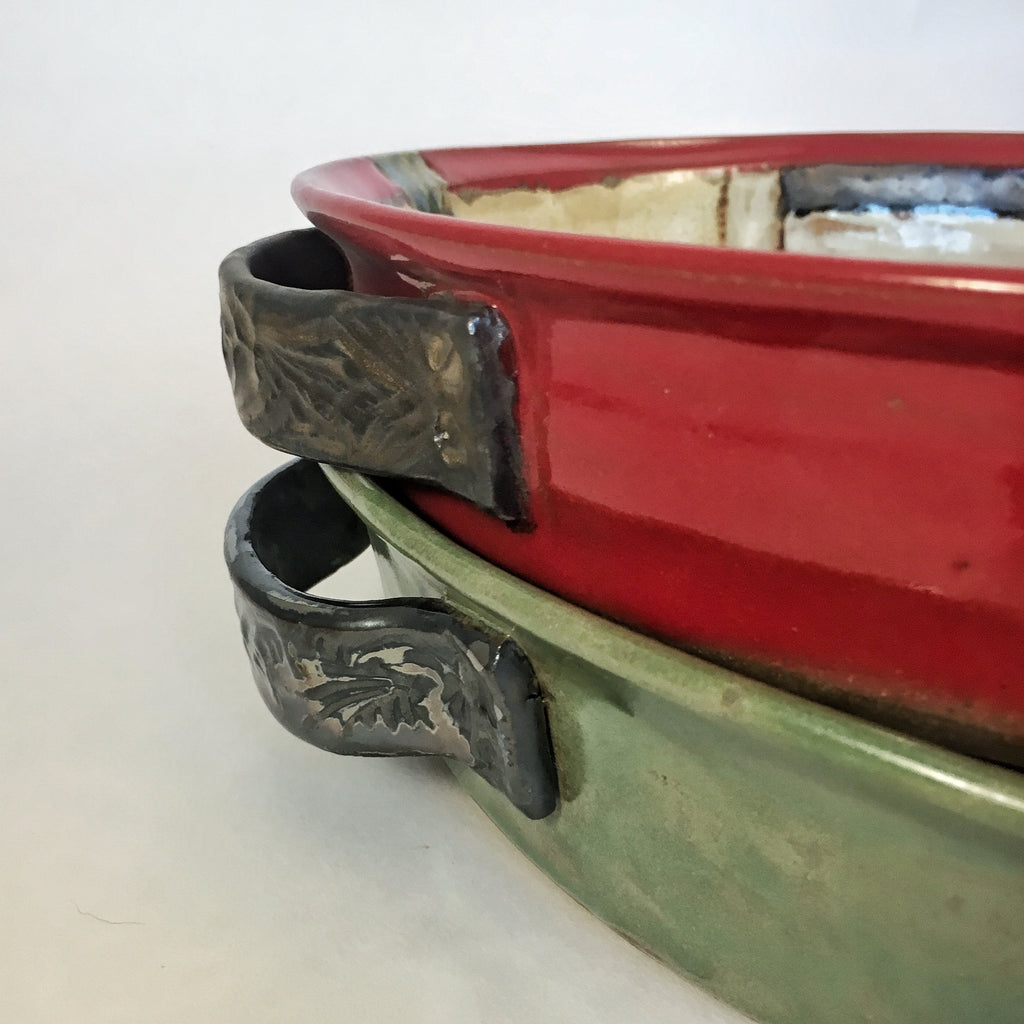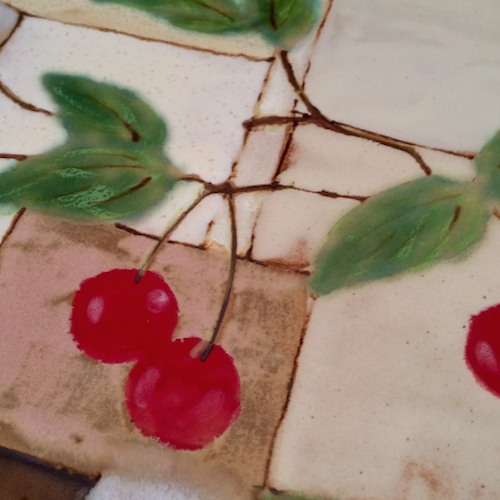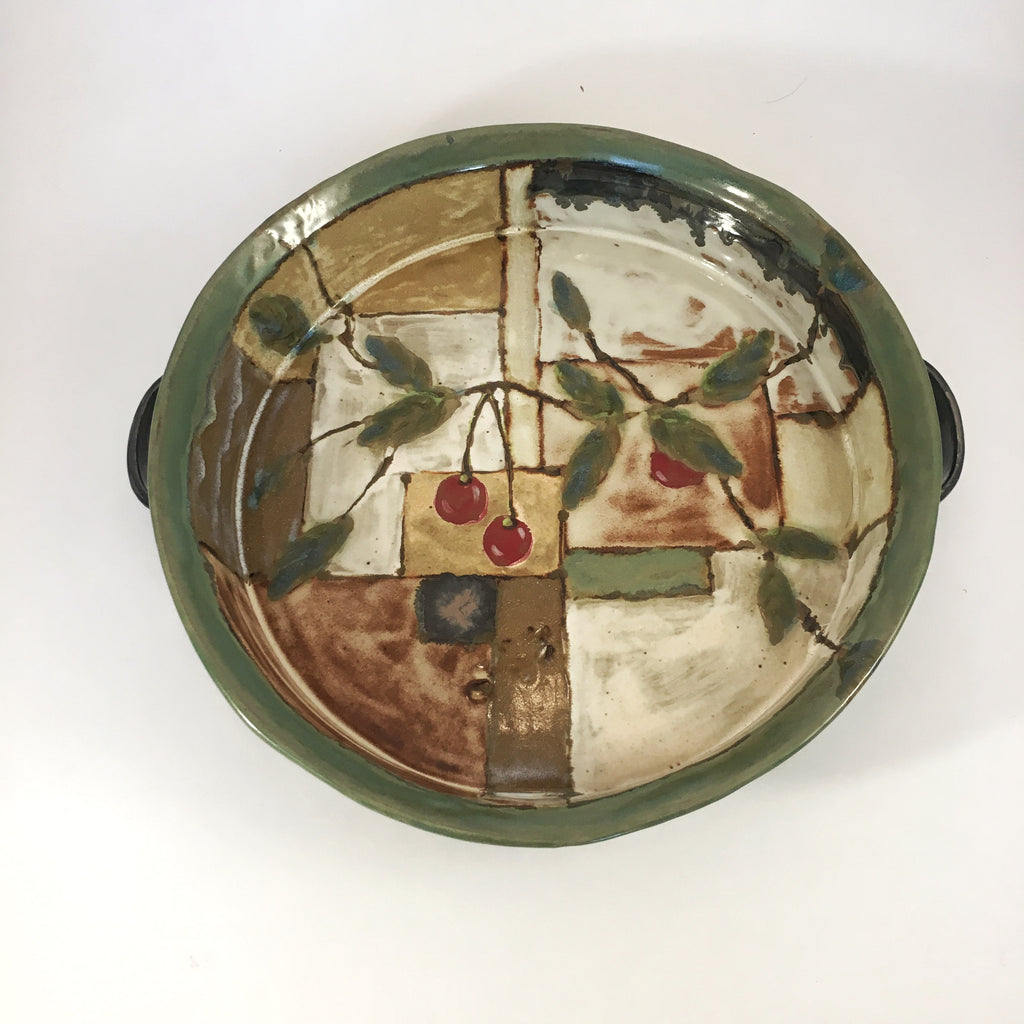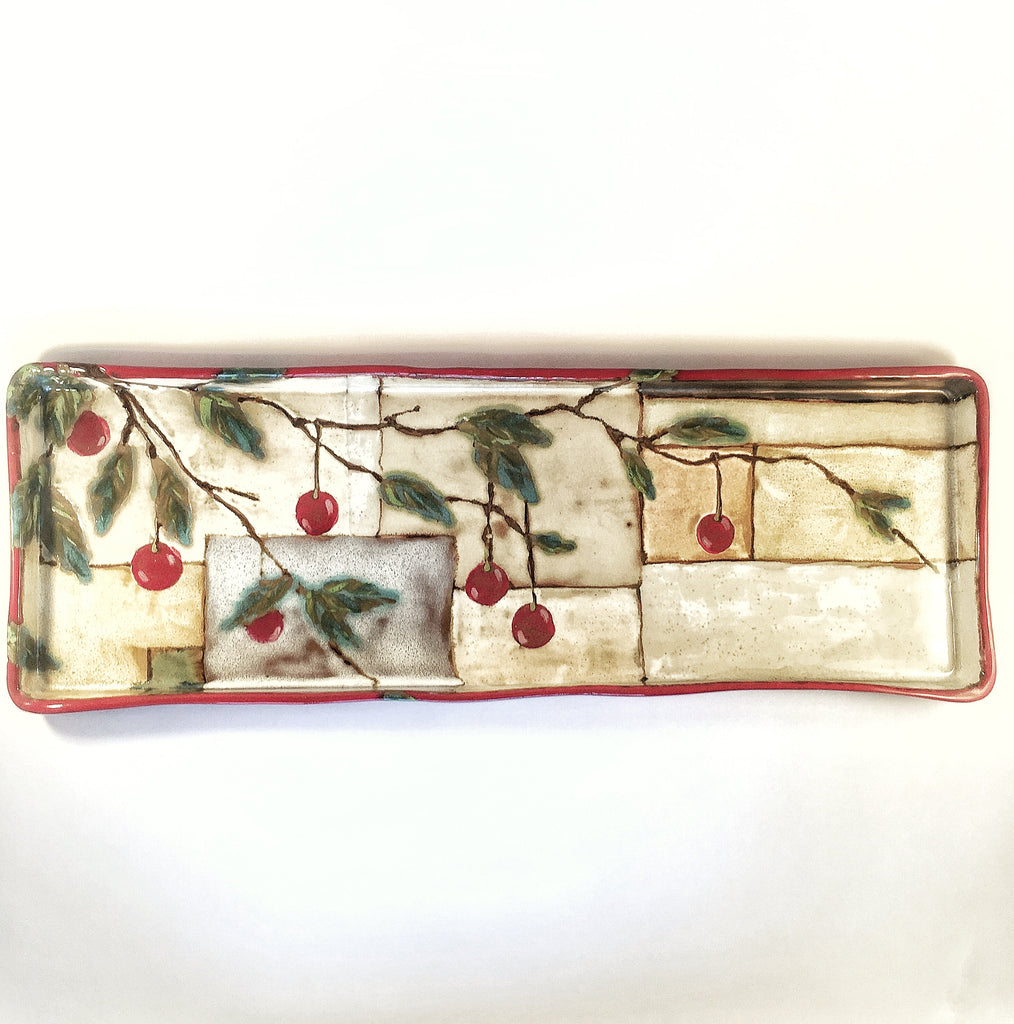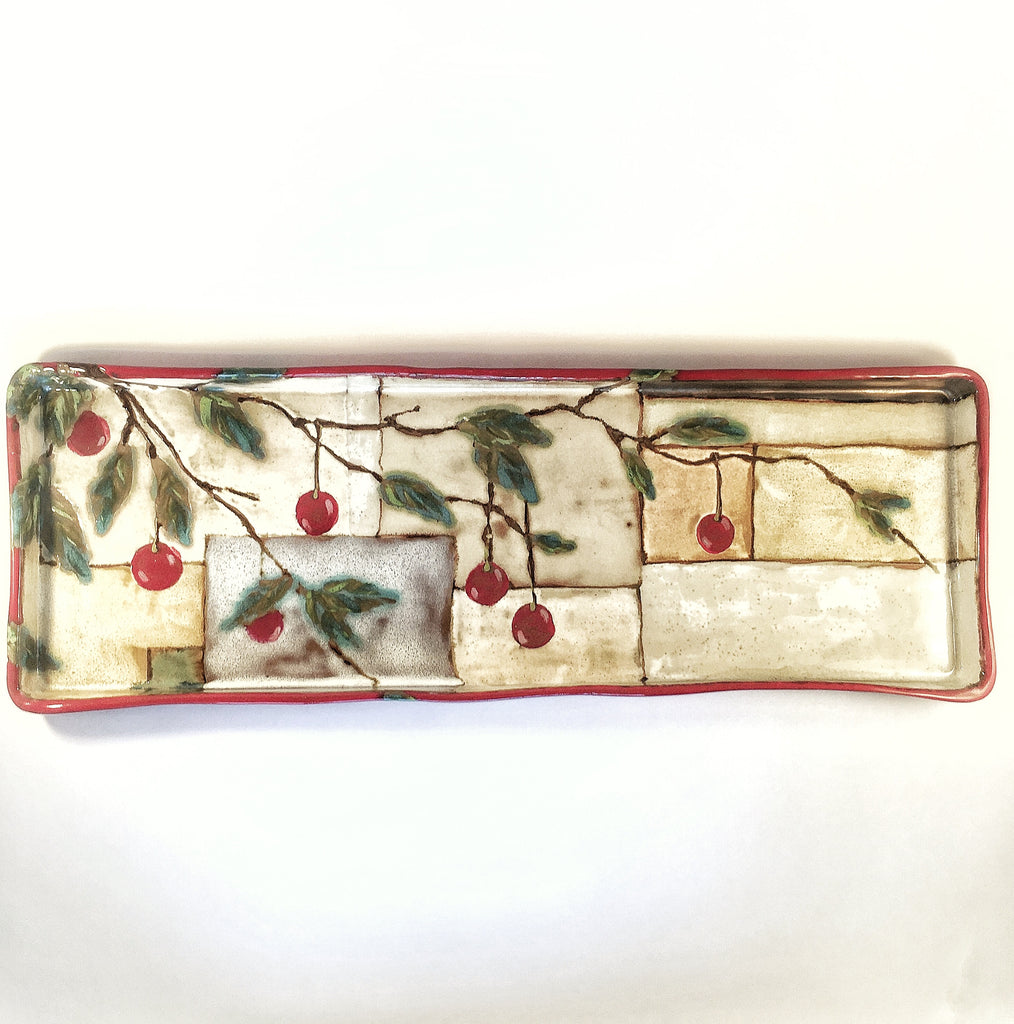 $265.00
$0.00
Cherry Baking Dishes
Each baking dish is hand painted so will vary somewhat in design details.

Oven and dishwasher safe.
Care instructions: all ceramics are susceptible to thermal shock. This item is designed to be used in the oven, but do not place it into a hot oven—it may break. Instead, arrange food evenly in the baking dish and place it in a cool oven. Allow dish and food to pre-heat with the oven. Since the food is warming gradually with the oven, you may need to adjust the cooking time a little. (Pre-heating an oven is generally only necessary when you're baking).
 "